get ahead of your competition
Interactive video is better than traditional video, here's why
Aug 03, 2021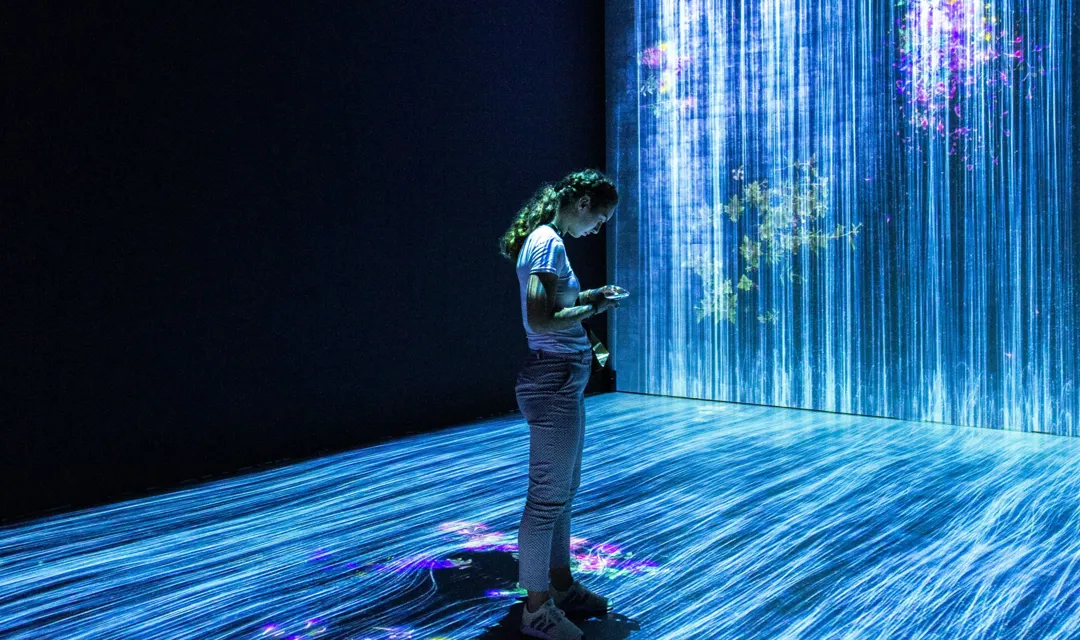 While video marketing has been around for a while now, interactive video is a relatively new concept, and it's set to revolutionize the way businesses produce video content. If you're currently using video content as part of your business strategy, or looking to start, then find out why interactive video can help you get ahead of your competition.
2021 has seen video marketing continue to grow, as marketers look for ways to keep the attention of their audience for longer. Wyzowl's recent State of Video Marketing report found that 86% of businesses are using video as a marketing tool, and this number will only increase as people become more and more invested in video to engage people's eyes and ears, meaning they're less likely to get distracted.
While traditional video is considered standard for many marketers, interactive video is a growing trend, and one that's allowing savvy businesses to stand out from the crowd. If you're a business that's looking to create video that makes a real impact on your audience, rather than just washes over them, then we've put together some reasons why you should consider building interactive videos, rather than sticking with the status quo.
Get access to better metrics
While every YouTube channel might tell you to leave a like, comment and subscribe, these metrics don't tell you much about what your audience is really looking for when they watch your videos. People might be watching your content in the background, or you might have their full focus – and you'll be unsure which is the case for most people consuming your content.
This is one of the major downsides of traditional video content, as it's hard to gain valuable insights into what parts of your video your audience is most engaged in. If you're showcasing a range of products, for example, traditional video won't be able to illuminate which ones your audience likes most, and therefore, won't show where you should be putting your focus.
Interactive video, on the other hand, allows you to place interactions such as links to product pages, lead generation forms and polls within your videos, so you can gather the information needed to help improve your business strategy. By placing interactions in your video at key points, you can get an insight into what your audience is most interested in, and how they're going about looking for more information in what you're showcasing. Interactive video is a great way to turn passive viewers into active users, as well as collect more information than ever before.
Place interactions at key points in the video
Want to ensure your audience pays attention to key moments in your video? Place interactions at those moments! Elements like polling, quizzes or forms are just a few ways to ensure that your audience is taking in the messages you're presenting in your content, while also collecting valuable information.
When creating traditional video content, research shows that you have about 8 seconds to capture your audience before their attention span goes elsewhere. Including interactive elements in your video ensures you have more than just 8 seconds to convey key messages and highlight key moments, as well as turning the video-watching experience from passive to active. It's an easy way to keep your audience engaged for longer – almost too easy!
An example of interactions at key moments of the video to keep people engaged. An example of interactions at key moments of the video to keep people engaged.
Tell stories using the power of branching videos
The most compelling narratives aren't always linear, but unfortunately, traditional video only allows you to tell stories using one piece of media at a time. This means that when you're creating a video, you can't easily link out to other videos, articles or other pieces of content that might add to the story you're telling. However, interactive video allows you to implement branching videos, enhancing your content while engaging your audience.
Interactive video allows you to publish more complex narratives, with your audience progressing the story through the decisions they're making. For example, Vudoo's interactive video platform allowed mental health charity organization R U OK? to simulate having a conversation with a friend about how they were coping with their current situation, with the user in control of the decisions made to progress the story. The video was a huge success for the charity, becoming the flagship video for their 2020 campaigns.
This example showcases how interactive video can be used to deliver a 'choose your own adventure' experience and deliver personalized messaging that traditional video cannot. This challenges the notion of passive and linear video content, transforming video into an engaging and unique method for communication. In the example below, businesses can showcase different locations, tours, bars and restaurants that can be visited by clicking on what is most pertinent to them. This experience can be replicated for any industry, and gives control of the content to individuals, while keeping them engaged.
Direct your audience to where you want them to go
Traditional video content relies on embedding links in the description for the video or showing users a link with the hope that they'll go visit it to continue their interest in your products or services. It's not a very effective way of driving traffic – and there must be a better method, right? Thankfully, there is.
Shoppable video is changing the way people are shopping, and it's only been fast tracked by the pandemic. When you create an interactive video, you're able to link customers to product pages, allowing them to make purchases directly after seeing something in your video. It's a great way to shorten the sales cycle, as well as showcase the benefits of your products/services.
Including links in your videos also means you can see what people are interested in, and what isn't of interest. For example, if you link to reviews of three different types of cars, and you're finding that one review is being clicked on much more frequently than the other two, then you can adjust your content strategy to focus more on highlighting that model, as well as pushing it to your audience. It's another example of how interactive video's advanced metrics can drive your product strategy, as well as allow you to gain an insight into what your customers really want.
If you're committing to video as part of your business strategy, then interactive video is a way to take the next step. As more and more businesses embrace video as a key part of their business growth, using interactive video will give you the insights you're looking for, as well as keep your audience invested in your content. Tell the stories that set your business apart and give your audience the content they love!
Explore our customer stories, browse our customer gallery.