5 ways interactive video can elevate your B2B marketing strategy
Nov 07, 2022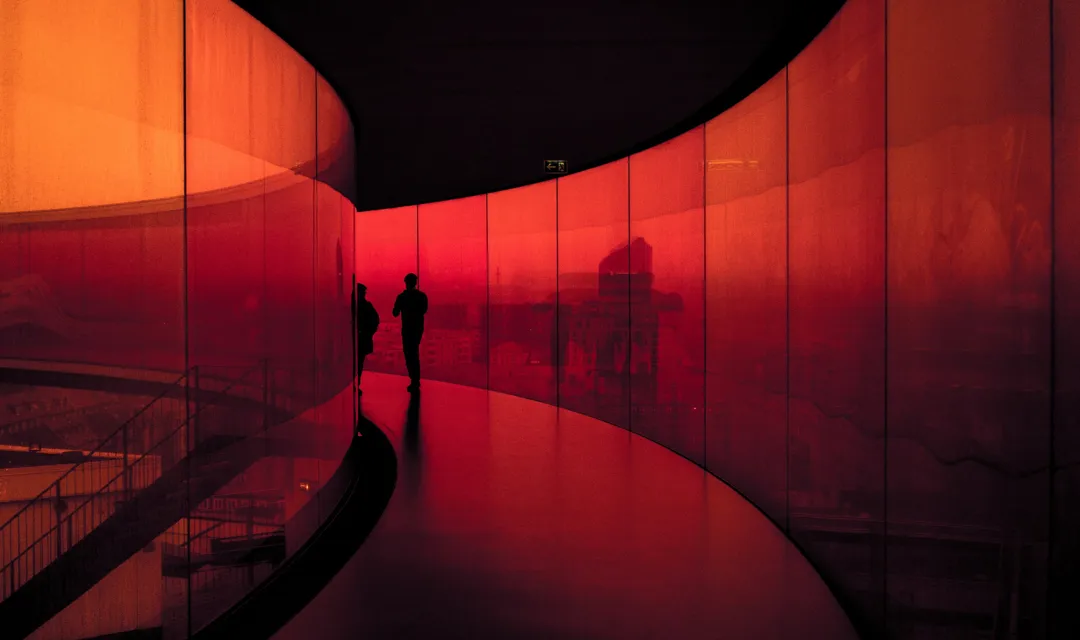 Video is now a top consideration when marketers look to build out their business to business (B2B) marketing strategy. Chances are that if you talk to a B2B marketer, they're looking to create more video content than ever before.

However, with so much video content out there to consume, including the rise of TikTok and short form video, countless webinars and explainer videos to choose from on LinkedIn; what can B2B marketing professionals be doing to engage their audience online?

Enter interactive video. Interactive content is the second most effective content marketing teams use on social media (Hubspot), after funny content… but we need to pick our battles in the B2B world!

Interactive video opens a whole new level of dialogue and engagement between your brand and target audience. And using interactive video doesn't mean you have to host your content on a streaming site, it can be hosted directly on your company website, driving, and keeping traffic on your most valuable marketing tool.

Let's get started with some simple ways interactive video can create impact when it comes to building out a B2B marketing strategy.
1. Product awareness
Product marketing is a key focus for most B2B marketers. Videos can help launch a new product, be used as a series for new features or services, or even refresh a campaign for a product that has long been on the market. With traditional video, there is always opportunity to create something unique, however interactive video takes it that step further by actively engaging your audience. Using features such as branching technology you can create personalized user journeys for your audience depending on the type of product or service that is most relevant to them.

For example, say you are a marketing agency that offers a range of services including social media, website management and PR. You recognize that your customers won't be interested in learning about all these services. Branching video allows you to create endless journeys within your video content that gives the power of choice to your audience. The active participation in the video content keeps an audience engaged for longer, with viewing completion rates of interactive video increasing 36% compared to linear video (Forrester).

The beauty of using a branching video means that you can roll out a single video campaign, but within that video your audience can go on multiple brand journeys.
Our Vudoo video is an example of how branching technology can be used. Viewers can choose to learn more about Creativity, Conversion or Insights, turning large subjects into bite-size sections.
2. Customer feedback & reviews
When it comes to B2B marketing, customer sentiment and referrals are everything. Nothing speaks louder than your customer reviews and what they're saying about your product. No matter which industry you're in, your target audience is most likely searching out reviews with 93% of users saying that online reviews impact their buying decisions (Podium).

Looking for direct reviews on popular review websites such as Capterra, G2, Trustpilot and SourceForge? Interactive video allows you to add clickable CTAs directly within your content which makes it easy to direct your customers straight to those review sites. Getting those reviews can be tricky, especially if you're a new company. With interactive video, you can capture the attention of your customers when they are at their most engaged with your content.

Interactive video also allows you to add in-video questions, surveys and polls to your video content to create a direct line of dialogue with your customers. Rather than needing multiple emails and touch points to get the attention of your customers, it gives you the power to publish a single video that can both update your customers and ask for their feedback.
This is a simple example of how polls can be easily included in your video content. The active participation from the audience keeps them engaged for longer with content.
3. Lead generation
This is a biggie. In 2022 it was reported that 63% of B2B marketers thought that generating traffic and leads was the top challenge in their company (Hubspot). Most B2B marketing plans start by identifying key target customers. Identifying customers early on gives us the best chance of delivering marketing activities to the right audience and channels. But even with all those steps in place, lead generation can be tough, particularly when you feel like all your marketing avenues are being covered.
There is no doubt that video marketing drives engagement. For example, Forbes recently conducted research that found videos are shared 1200% more frequently than links and articles combined. Your videos could be getting thousands of impressions and views, but is the content working hard enough to drive inbound leads?

Implementing interactive video can significantly shorten your sales cycle and decrease the risk of a potential prospect dropping off your content. With traditional video, you need to add a website link in the description, or the viewer needs to direct themselves to your website. By strategically placing a 'Book a demo' or 'Find out more' CTA at optimum moments within video content, you are prompting users to act now rather than later.

Lead generation forms can be embedded directly within your video by adding a form within an overlay, meaning your audience can learn about your product, make their decision, and get in touch all within one video. If your B2B marketing strategy aligns with direct sales, interactive video can generate sales with the power of shoppable video technology, whereby users can browse products, add to cart, and complete purchases all within your video content.

How's that for seamless B2B lead generation?
4. SEO
SEO (Search Engine Optimization) is a B2B marketers' budget-friendly tool. The B2B marketplace is competitive, and in many circumstances your target audience doesn't have time to shop around. Did you know that the first five organic results account for 67.6% of all the clicks? (Zero Limit Web). Optimizing SEO puts your business in front of your audience, even without the use of additional paid options.

Your company search ranking is pivotal in driving traffic to your website, SEO attention tends to focus on written content, video content is often overlooked in this area. Companies using video get 41% more web traffic from search than non-users (SmallBizTrends), another reason to make sure you video SEO up to scratch.
Interactive video, for example Vudoo's WCAG 2.1 AA certified platform, enables you to easily add subtitles, closed captions and transcription which all helps towards SEO and ensuring your content is accessible to all of your audience.

Backlinking also contributes to SEO, Vudoo's interactive platform allows for video backlinking, and by embedding an interactive video onto a webpage it will increase the visibility and organic search potential of that page!


5. ROI of video marketing
How do you get more budget for next year's marketing plan? Proving the ROI of your marketing activities. Everything needs to be measured, and whilst many B2B marketers have moved on from activities such as direct mail outs (notoriously hard to track ROI!), it can still be difficult to demonstrate the value of activity.

Video can be one of the most expensive lines of your B2B marketing budget, but with 73% of B2B companies claiming that video content has a positive impact on their ROI numbers (Tubular Insights), it's no wonder marketers are focusing more on producing video.

Whilst most traditional video rely on play and view stats, interactive video can report on much deeper metrics, such as interaction rate, geolocation, and completion rate. Plus, you can start a direct channel of dialogue with your audience and generate qualitative data when you start using those in-video polls and forms.

Because interactive video allows you to track performance in real-time, if you notice that a CTA isn't performing as well as it could be, this can be easily updated and optimized for the rest of the campaign. Alternatively, the same video can be repurposed later, with completely new interactions, to form an entirely new campaign that is optimized by past video performance.

Vudoo's advanced analytics puts all these metrics into one easy to use dashboard, which can be downloaded in different formats and added into your next B2B marketing strategy to prove the worth of your video content. You no longer need to manually compile stats.

Looking for an interactive video platform? Book a demo with Vudoo for free and discover why interactive video should be a key element in your next B2B marketing strategy.