Shoppable video is becoming the norm
How shoppable video is revolutionizing the way consumers shop
Jun 03, 2021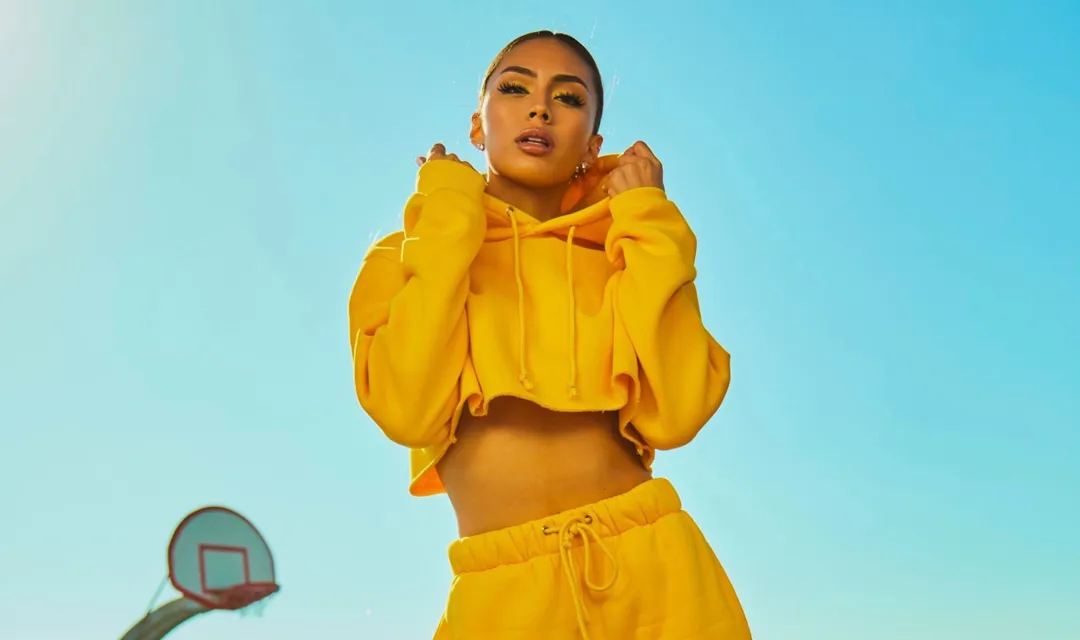 Shoppable video is becoming the norm everywhere, as brands attempt to condense the path to purchase. But the world of shoppable video is only just emerging as a new avenue and can open up even more exciting new opportunities for brands looking to showcase products and services in a new light.
As the pace of digital transformation speeds up, consumer expectations on brands are shifting at lighting speed in response. 59% of consumers around the world say they have higher customer service expectations than they did just a year ago. Consumers are increasingly wanting greater convenience which is driving change in all facets of the brand experience, from customer service, all the way down to product development.
Add to that an increasingly crowded online marketplace, and it's no wonder brands are looking to condense the path to purchase by creating ever-more efficient ways to shop. After all, consumers have increasingly shorter attention spans and are accustomed to juggling multiple screens. Therefore anything you can do to make their online shopping experience more engaging and efficient is ultimately going to represent a huge win. Shoppable video can present a solution to keep shoppers highly engaged and tracking swiftly down the path to purchase. But how?
The rise of the well-researched consumer
The online shopping journey has experienced a massive shift. Consumers have access to far more information than they had in the past, which means that their pre-purchase research phase is far more extensive. Once you add social media to the mix, online influencers, and all of the various devices used to purchase, the shopping journey begins to shift from a linear one to a multi-linear one. In fact, half of all e-commerce transactions across the globe are made across multiple devices.
However, globally, attention spans are narrowing due to the sheer amount of information presented to us on a daily basis. As a result, brands need to get better at presenting information on platforms that is clear and simple in order to be engaging.
Adapting to changing consumer expectations
In today's fast-paced world, convenience is also key, and the expectations of the modern consumer have shifted accordingly. COVID-19 has only served to increase the desire for convenience. According to a recent study by Salesforce, 69% of customers believe companies should offer new ways for them to get existing products and services in the wake of the pandemic.
The more companies can shorten the path to purchase and provide consumers with relevant information, all at one time, the higher the likelihood that they can elicit a purchase.
This fusion of efficient information and efficient commerce has led to the popularization of shoppable content. Shoppable content isn't particularly new. You've probably seen it on social media where brands tag products, allowing you to click straight through to the website for direct purchase. But what if you could create an experience that was even more engaging?
Enter shoppable video
The convergence of commerce and video is building momentum in changing the way consumers shop by speeding up the buying process – shoppers are consistently looking for a seamless omnichannel experience from brands. Shoppable video is one of the most comprehensive online shopping experiences in existence, and, when done well, is the closest thing to an in-person shopping experience you can find.
Have you ever watched a video and wished you could buy the same pants or footwear that the model was wearing? What if you could simply tap on any given outfit, find out more details about it, and then proceed to buy it? After all, isn't it far better to be able to watch, click, add to cart, and purchase, all at once?
Shoppable video can feature products with embedded links, enabling viewers to click and purchase those products instantly. They enable brands to replicate the experience of visiting their website, or even visiting their store in-person, streamlining the purchase experience.
Why is shoppable video so compelling?
While shopping on social media has made things relatively seamless for consumers, it still has its teething problems – the experience can be painful on a desktop or browser; the social media shop needs to be optimized; and, it only addresses one channel.
Shoppable video platforms can help brands to influence purchase decisions seamlessly. It can capture consumers while they're in the research phase and are hungry for information. It can also help to quickly eliminate barriers to purchase by addressing consumer questions and concerns, all in one place.
For instance, if a consumer is watching a testimonial or review video of a product, embedding 'find out more' tags with 'add to cart' buttons will allow viewers to instantly evaluate and purchase the item simultaneously.
Alternatively, if a consumer wants to see the different features between two product models, you could use a branching video that'd allow them to browse each style and find out more about them. Then, if they're happy to make a purchase, you can serve them with a 'buy now' button. With interactive shoppable video, the opportunities really are limitless.
In an ever-changing digital landscape, brands and media platforms will continue to experiment with innovative content commerce formats to deliver a blend of storytelling and selling. In the meantime, consumers will keep searching, discovering, and purchasing products while embracing new and more convenient ways to interact with brands online!
Want to learn more about shoppable video? Get in touch with the Vudoo team today!