And how to fix it
5 reasons why your content isn't getting results
Jul 14, 2021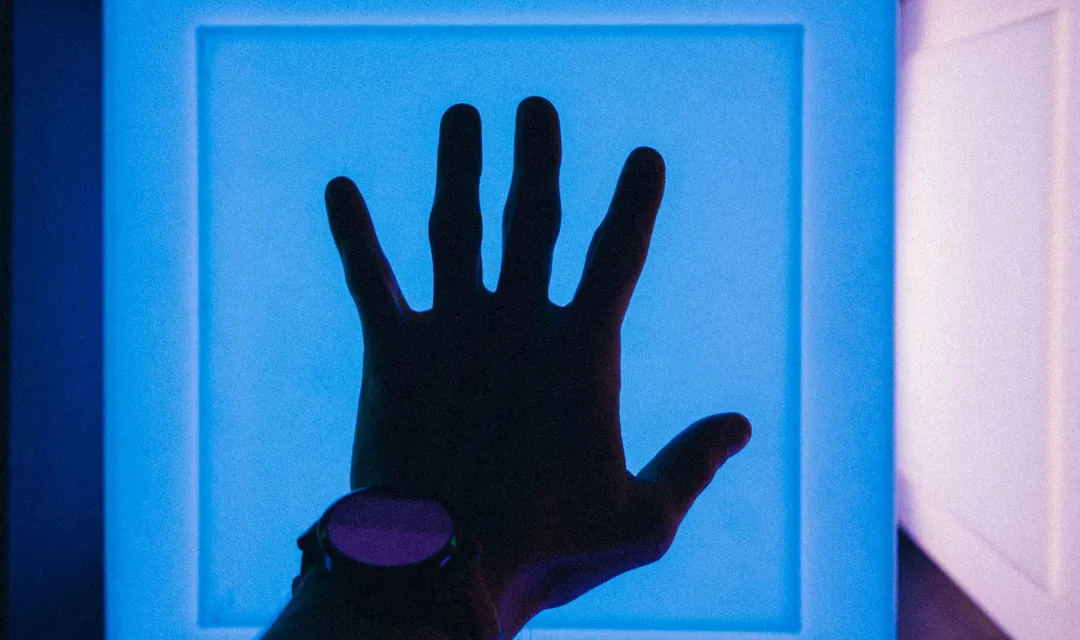 Audiences are inundated with millions of pieces of new content each year, from blogs, infographics, videos and more. Brands are always posting new content, so discover how you can make yours stand out.
Great content marketing can be extremely effective. Content marketing can achieve three times the amount of leads of outbound marketing at 62% of the cost. Seems like a no-brainer, right? However, 91% of content gets no organic traffic from Google at all, with a lot of content being created, only to disappear into the 'content void'.
Everyone wants to ensure that their content falls within the 9% that does achieve cut through. You might have an endless stream of fabulous content ideas. Yet, for one reason or another, not all content succeeds in getting thousands of likes, shares and engagements. But why?
There are a number of reasons why your content might not be succeeding, which you can find out below. All of them involve having a well-considered content marketing approach, as well as an overall marketing strategy. It's no longer good enough just to create great content. That content needs to be accompanied by a strategy for production, distribution, and amplification. So, what are the most common reasons that no one is engaging with your content, and how can you ensure they do?
Your content isn't offering value to your audience
Not all content is meant to send your audience into fits of laughter, but that's ok. It doesn't have to, because all content serves slightly different purposes. Each piece of content, however, either needs to entertain, educate, inspire, or convince your audience.
Don't confuse your content with a sales pitch. It's ok to end your content with a call-to-action (CTA) or a sign-off, but if it starts like a sales pitch straight away, you're going to lose your audience's attention. Remember – ultimately, your content needs to serve your audience's needs. To get them hooked from the outset you need to capture (and hold) their interest long enough for them to sit up and take notice!
No one likes a hard sell, and with the internet at everyone's fingertips, today's consumer is savvy enough to conduct research before they approach you. That's why your content game should not only pique their interest but should also be informative so that it forms part of the research or buying phase.
If you craft something useful or interesting, this will give your audience a better reason to engage and share your content. So, what classifies as valuable content? Here are some examples of content that your audience will value:
Step-by-step guides


Case studies


How-to guides


Tips and tricks for doing specific things


Recipe videos


Styling videos


"How-to" videos


Interactive video content
It's also important to think about the way you're presenting the information to your audience, ensuring that you're tailoring it to different demographics. For instance, if you're trying to reach a younger audience, a recipe video on Instagram might be more useful than a printed recipe card at the supermarket counter.
You're not sure what your audience wants
With the sheer amount of content and information online these days, customers can easily find content that speaks directly to them. To capture their attention, then, you need to create content designed in a way that caters to their needs.
If you have a larger audience, you'll need to create content based on your ideal consumer personas. Every group is different, from their pain points to their interests, so get specific. This way, you'll identify topics that they'd want to know more about.
Deeper audience research is a must when ideating and creating content.  To do this, you can:Conduct surveys or focus groups with your audience to understand their likes and dislikes. Use products/offers as incentives for participating if you need to!
Use the insights you've gained from past content pieces to inform the content you create (for example, if you're creating interactive video content, use the insights gained from the types of interactions people enjoy most).


Utilize search engines to determine what people are searching.


Participate in conversations with your audience. Use social listening tools and monitor your audience's conversations on social media.
Your audience can't find your content
Even if you've nailed your content down to the last detail, it won't be of any use if your audience isn't aware it exists! Creating content goes beyond just producing something for your audience. It should also be easily discoverable, so a wide range of people can find it and enjoy what you've created.
You have to distribute your content correctly and amplify it through a variety of different channels that fit in with your broader SEO strategy. Your brand might use any number (or all) of the following tactics for content promotion and amplification:
Relevant keywords should be incorporated into each piece of content you create and content should be optimized accordingly


Use social media (both organic and paid) to post and promote your content to a wider audience


Try email marketing to amplify your content further
You're fighting for attention, and you're losing
You want to stand out within a crowded online landscape, and we don't blame you! Your content should make it easy for consumers to spot you, even amongst a sea of similar content. So how do you achieve this?
Well, firstly, your content marketing strategy shouldn't just be about creating blogs – it needs to include a range of media. If you haven't tried different mediums, such as webinars, animations, or podcasts, you might be missing out on key audience segments – ones that you didn't even know about.
Analyse the content habits of your consumers and how they're choosing to interact with content. Don't be afraid to be provocative (within the bounds of your brand identity, of course). Encourage debate and engagement on your content by saying something new, producing creative content, or bringing your audience a unique experience like interactive video.
You're not thinking outside the box
Content is more engaging and interactive than ever. There are countless opportunities and platforms available for brands creating content.
It goes without saying that if you can get your audience to interact with your content while they're consuming it, then they're fully engaged, and more likely to take on the key messages you're putting forward. Take Tik Tok, for example, which now has almost 700 million active users – primarily because of the high levels of audience interaction and participation.
Video content in particular is soaring to new levels of audience engagement. Leveraging interactive video content, however, can create a more stimulating experience that goes beyond traditional video. It's a tried-and-tested way to boost engagement – in fact, a study on interactive video showed that test subjects reported significantly higher levels of recall compared to regular video.
An interactive video is simply a video that enables viewers to interact with content the same way they would with a web page, by clicking, scrolling or hovering. Interactive video allows you to add a multitude of interactive options throughout video content, such as clickable pins, subtitles or checkpoints.
Moët & Chandon's interactive shoppable video campaign includes clickable CTAs that direct users to different products 
So, are you ready to boost your audience engagement and come up with new creative content? It won't be easy, but it's also simpler than it sounds. It's all a matter of understanding your audience's needs and providing engaging content that answers those needs – while still serving your business goals, of course. Learn more about how our interactive video platform can help you connect with your audience, and take the first step towards producing video content that your audience loves!