Learn how to put users in charge of content & boost engagement
Mar 24, 2022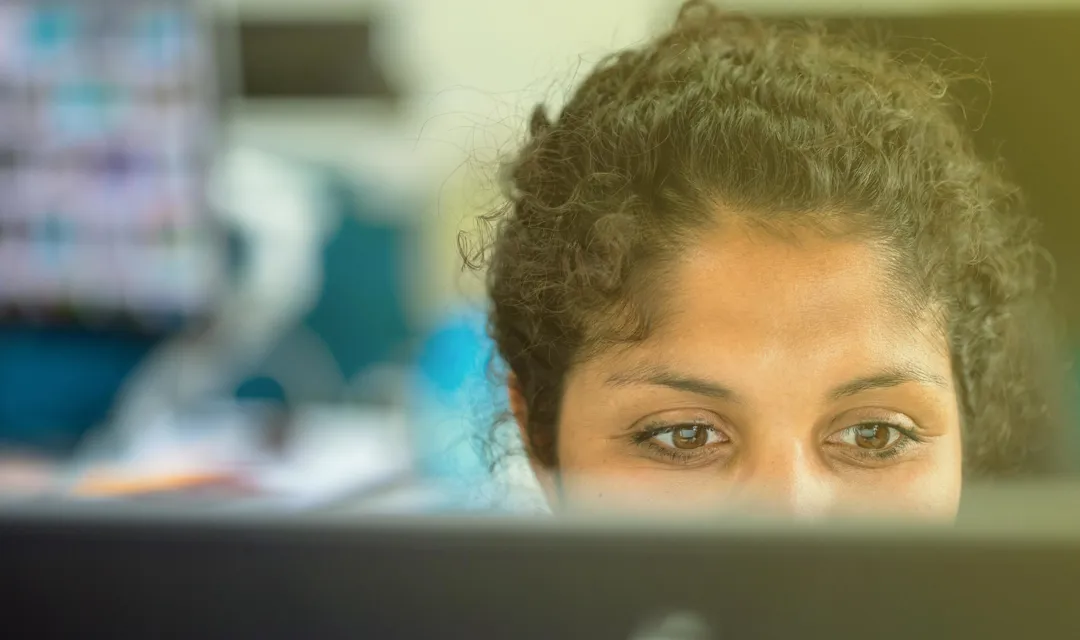 If you're looking for a way to connect with your audience, then it's time to consider interactive video. Boosting engagement isn't always easy, but interactive video turns video content from passive consumption into active engagement.
Standing out in today's marketplace is more difficult than ever, so finding ways to attract attention is crucial to your business's continued success. If you've invested in video content in the past, or you're looking to start investing in video content, then it's worth considering how interactive video can help put your audience in the driver's seat when they're watching your videos.
Read on to learn more about how interactive video can help you keep your audience engaged for longer, as well as how it can create more personalized experiences for your audience. Interactive video can help revolutionize your content strategy and show your audience that you're able to innovate in all facets of your business.
Help your audience fall in love with your brand 
Gone are the days when a generic email was all you needed to do to encourage people to sign up for your next sale, or click on a link to learn more about your new products/offerings. Consumers are now wanting social interaction with brands and companies in more meaningful ways. Back in 2018, GlobalWebIndex found that 54% of social browsers (people using social media) reported using social media to research products, and this number is only growing as social media becomes more prevalent. Social media's popularity, in part, can be attributed to the conversations that can take place between brands and consumers, through features like tagged posts, comments, DMs and even shoppable content. Convince and Convert found 53% of Americans who follow brands on social media are more loyal to those brands, so it pays to interact with your audience.
However, gone are the days where you can solely rely on pictures for your visual content – people expect video content from brands, and it's important to stand out. Interactive video content gives your audience a chance to get to know your brand better, both through the audio and visuals you put together, and the additional resources you link to through the interactive calls-to-action you place throughout the video. You can place interactions that link to things like a brand history, brand highlights and a list of brand ambassadors, showing your audience that there are many people that believe in your brand, so they should too.
Why you need to start thinking about personalized video 
Personalized video content can strengthen your brand's relationships with your audience, as each user journey is unique. Vudoo's branching ('choose-your-own-adventure) technology can help you build video content that allows your audience to drive the content's narrative forward, or use it to find products/offerings that are most relevant to them. People are always craving interaction, and personalized video content is a way for you to engage more of your audience's brain, rather than having them passively consume video content.
Traditionally, video has been created using a 'one size fits all' approach, but this no longer holds up in today's world. More than ever, people are used to interacting with the content they consume, from social media, video games and even interactive entertainment from companies like Netflix. This means there's an opportunity for your brand to stand out and build loyalty by tailoring your content to the needs of your individual customers, as Segment found that 71% of consumers feel frustrated when a shopping experience is impersonal.
Personalized content also shifts behavior and perception. Yes, tailoring any content whether written or image to your target audience is a good first step but presenting a video that allows people to personalize, interact and control how they want to consume the content? That's the game changer. A non-linear video gives your audience the chance to dictate how they consume your content, shifting their engagement from passive to active. This can result in cognitive resonance that leads to a clear, positive outcome in sentiment – meaning they're more likely to remember your brand fondly next time they go to make a purchase.
So how have brands used interactive video to boost engagement?
Flight Centre used interactive video to create a personalized travel experience, allowing people to find their ideal holiday destination. The campaign was designed to allow people to select options that appealed to them through making use of Vudoo's branching ('choose-your-own-adventure') technology, with the ability to book the holiday in just a few clicks. The campaign launched during the period where lockdown was lifting, so people were looking for their next holiday. The video was designed to inspire people to either travel somewhere new, or visit somewhere they haven't been for a while.
The digital, immersive video was different to any that Flight Centre had created before. They've  usually relied on travel agencies and in-store inquiries, but the pandemic created a shift in their methods, one that looks like it will continue even as people can once again head into physical travel agencies. The video saw a 34% increase in flight inquiries and a 35% increase on fly-and-stay packages on the previous week, proving that a well-timed and well-crafted interactive video can help inspire your audience to make purchasing decisions en masse.

Similarly, R U OK? also utilized interactive branching technology to mark the 2020 edition of R U OK? Day. The interactive video simulated a role-play conversation with a friend about how they're doing mentally. Rather than creating static resources that don't allow the user to practice their conversational skills when talking about mental health, they wanted to put the user in the driver's seat.
The campaign differed to what R U OK? have produced in the past due, in part, to the pandemic. Like many charities, R U OK? have relied on in-person events to raise funds and awareness for the work they do, but during the pandemic, in-person events were not a viable option. To fill the void left by in-person events, they were searching for a digital way to push their campaign out, and wanted a medium that retained the interactivity of in-person events.
The campaign, which was prominent during R U OK? Day 2020, saw 25,047 interactions and 30,635 total unique views. Most importantly, the video had a 19.76% completion rate, which meant that 1 in 5 users followed the journey all the way to the end. The interactivity of the campaign meant they were able to spread their message further than ever, and it was their most well-received video to date. It's proof that interactive video can be more engaging than other methods, and R U OK? have continued to invest in interactive video for their 2021 campaign.

Social media marketing, email marketing and in-person marketing all can help you connect with both old and new fans. If you're looking for an excellent way to make an impact on your audience, then it's worth looking into video content. A 2020 report from Wyzowl found that 86% of respondents wanted to see brands create more video content, and interactive video gives you more ways of keeping your audience engaged.
If you're looking for a way to innovate and increase engagement, then interactive video should be your next content-related venture. Making an interactive video using Vudoo's intuitive platform is simple, even for those without previous video creation experience. If you've ever wanted to get inside your audience's head, and keep them engaged in ways that aren't possible using other content mediums, then we'd love to hear from you!