Q&A: Peter Papadakis on mentoring the next generation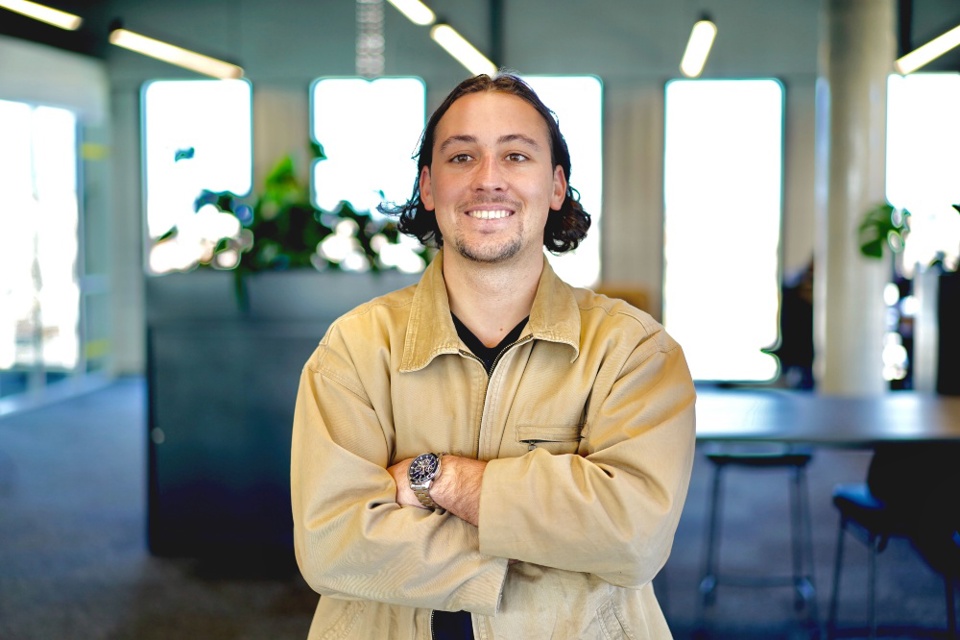 Vudoo's committed to helping the wider community where possible, and young gun Peter Papadakis recently visited Point Cook Secondary College to speak to some of the students about the world of work. The mentoring session was run by The Reach Foundation, as part of their Diverge program.
The session was a chance for students to speak about the challenges they are facing as their time at secondary school comes to an end, as well as hear from people who work in different industries. We spoke to Peter about the experience of heading along, as well as his passion for supporting the work that The Reach Foundation does with young Australians everywhere.
Vudoo: Firstly, what made you want to get involved in the Reach Foundation's Diverge program?
Peter: I've always wanted to complete some volunteering work since joining Vudoo, and working with the Reach Foundation has always stood out to me. The Diverge program was a great way for me to uncover challenges students faced, especially ones that I would've faced myself at their age, and empower them to believe that their futures will work out. Finishing high school can be scary, so it's important that students can express their fears and hear from people that have been in their position.
Why do you think The Reach Foundation's work is so important for young Australians?
Their work breaks down barriers and tackles the challenges that young Australians face throughout their lives. The development of the social and emotional wellbeing of young people has often been ignored, but thanks to Reach's work young Australians don't have to hide away from who they are and can be optimistic of challenging their demons.
Can you talk to us about the day and how the mentoring session ran?
Certainly! For starters, Melbourne turned on the weather, which was perfect for getting out from behind the screen and being able to speak to the students face-to-face in classrooms. After each mentor introduced themselves to the group, which included our role, our company and what we wanted to be when we were younger, we were split off into small groups.
There were two mentors per group of around 6-8 students, speaking to them in 10 minute intervals, it was an open discussion for whatever they wanted to ask us, with the conversation progressing from there. It was an engaging experience for both mentors and students, especially as it served as a reminder of the fears that young Australians everywhere face on a daily basis.
What topics did you talk to the kids about, and what advice did you pass on?
There were plenty of topics that were raised, but a few that were commonly brought up were:
The path we took to get to where we are in the world of work today


How did we feel at their age?


A reminder that there's no race to get to where you want to be


I am unsure of my career path, is that okay?


What challenges did we face along the way?
 Point Cook Secondary College.
Having been working with Vudoo for over a year now, what are 3 lessons that you've learnt about the world of work that you can share?
Work is not what I expected it to be, but also I try to make work how I imagined it – the uncertainty is normal in your career, especially early on! Three lessons that have helped me to date are:
• No-one is 100% sure of themselves, and that's OK.
• Be productive outside of work!
• Trust in the power of failure. The lessons I've learnt from the times that I've failed gave me an opportunity me to learn and grow professionally and personally.
Finally, what's the one piece of advice you wish you'd had when you were younger?
I'd say Peter Papadakis, just relax a bit mate and soak it all in! Things might not have worked out the way I imagined they would at 15, but it's important to trust that every stress you have for your career and life will sort themselves out! Also, you're 15, stop worrying about things out of your control!