Q&A: Nick Morgan on completing his half-marathon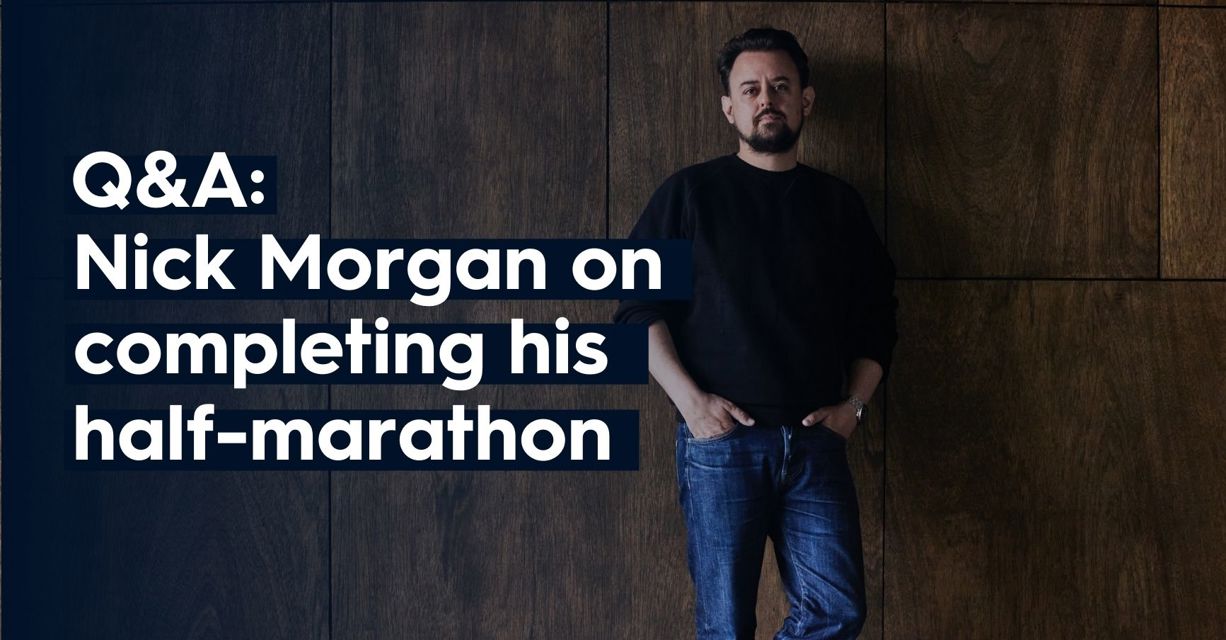 Our CEO/Founder, Nick Morgan, recently ran a half-marathon (21kms) alongside our CTO Ryan Sweeney as part of The Reach Foundation's Very Uncomfortable Challenge. The last two years have been tough on everyone, and Nick's run was a way to raise money to help The Reach Foundation continue to support young Australians become the best versions of themselves.
The day saw Nick and Ryan running a lap of the Tan, as well as along the Yarra River to complete the journey. In total, it took them an extremely respectable two hours (as a guide, beginners usually finish a half-marathon in two hours and 30 minutes). The pair were joined by our General Manager Keira Lewis, who captured the morning's events, as well as planning out the track for the pair. In the end, it was a rewarding (and cold) morning!
We spoke to Nick about the experience, as well as the work that The Reach Foundation does – read on to find out how the run went, as well as his plans for 2022's Very Uncomfortable Challenge!
Why did you sign up for The Reach Foundation's Very Uncomfortable Challenge?
I completed the challenge because, now more than ever, the work that The Reach foundation does is incredibly important, especially off the back of 2 years of disruption. It's the least I could bring to the table – I wanted to raise some money for Reach, and get active in the process.
What is it about Reach's work that made you want to support them?
They focus on empowering youth, helping teenagers be the best they can by seeing their true selves. Their work reaches young Australians at a particularly important time in their lives, and it can be transformational for those that need support when transitioning into adulthood.
What made you want to run a marathon for your challenge?
I've always wanted to do it, so why not do it for a great cause? You never know how you'll go until you give it a go!
How did you prepare yourself for the run – we'd love to know your training regime!
I only started training about 5 weeks out because I run weekly anyway. I went from 5-10 kms a week to 15-20 kms total, so not a huge change.
What was the most common thought you had while you were on the run?
Geez my hips are sore haha! You can definitely feel every muscle when you're running that distance.
If you had to describe the run in a single word, what would it be?
Mindfulness – because it's all in your head. If you push through it, you'll be able to get it done, as Ryan and I found in those last few kilometres.
Finally, what do you think you'll do if you attempt a challenge again next year?
My aim is to run the full 42km Melbourne Marathon – can't wait!!!
If you're interested in learning more about The Reach Foundation you can visit their website here.