give them drive and purpose
How to boost your employee engagement using interactive video
Feb 03, 2021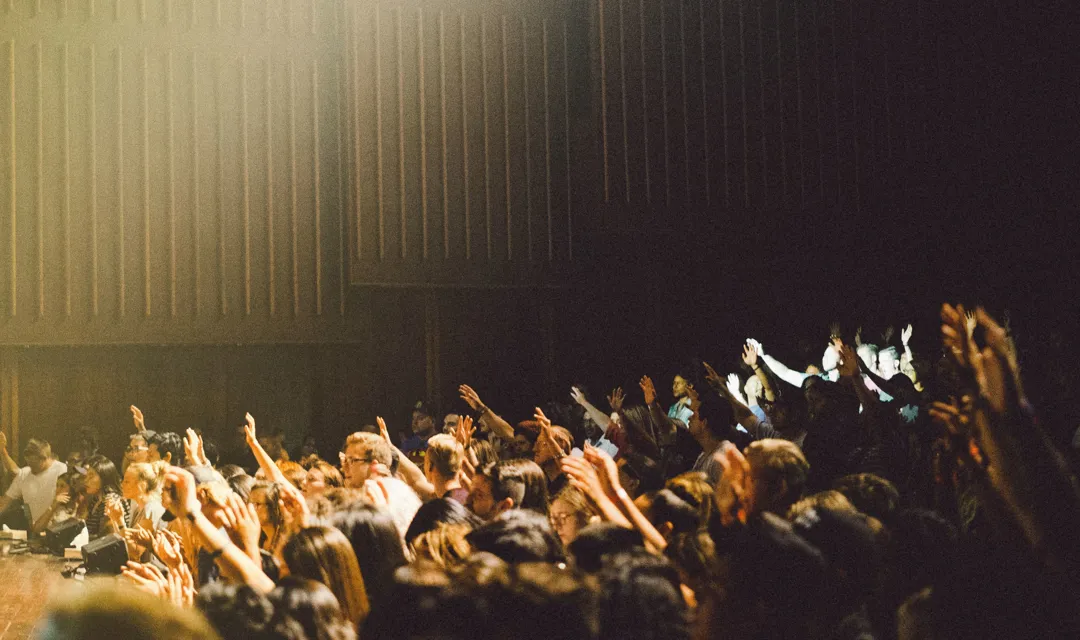 In the post-pandemic virtual workforces of today, employee engagement becomes more and more critical to ensure productivity doesn't plummet. Discover how to boost employee engagement with technological solutions like interactive video.
Boosting internal communications and communicating goals
Consistent and efficient communication between upper management and employees is essential. It's crucial that companies provide clear direction and ensure employees have clear-cut roles and responsibilities to give them drive and purpose.
That's where interactive video comes in. Interactive content is the secret to creating and maintaining engaged employees, especially from afar. Why? Because frequent and engaging communication builds trust, forming a more engaged employee.
Using video to communicate with employees can facilitate a deeper, more authentic level of connection, especially as more and more employees seek flexible work arrangements after the pandemic.
Interactive videos are the ideal platform for delivering your organization's mission, purpose, and company updates in a more engaging way, particularly in a virtual work environment. A study by The Interpreters commissioned by Vudoo showed that watching interactive video (when compared with normal video) resulted in higher recall, improved retention, and better memorability in comparison with the same video without interactivity.
Information for employees can be delivered in an engaging and informative way through interactive videos, which can include external links to more information, as well as polls and quizzes which can measure employee engagement or even, say, sentiment towards company updates.
Better yet, interactive video can also provide essential data to upper management or HR teams, enabling them to measure employee engagement or the success (or failure!) of content.
Connecting through interactive video training
How do you boost employee engagement and get your people to thrive within their roles? The answer lies in deploying engaging interactive video training.
Interactive video has all but revolutionized the online learning space in recent years, turning dry, dull syllabi into captivating courses that can be absorbed far more easily? not to mention, far more willingly.
Plus, businesses with a strong learning culture experience employee engagement and 30-50% higher retention rates than those that don't.
Yet training tends to fall on deaf ears when it's not engaging. Interactive video changes the employee training game by breaking down what can often be long-winded and complex information into a far more engaging format.
Overall, this boosts engagement and information retention for employees, and especially so when it comes to younger digital natives who grew up multi-screening while having dinner with family.
In addition, interactive video courses enable HR teams and educators to analyze and refine behaviors using advanced data and analytics. Insights can then be used to hone and refine company training courses according to what resonates best with new recruits.
An engaging onboarding process
You might be surprised to learn that 20% of employee turnover happens within the first 45 days in a new job. Your onboarding process plays a critical role in establishing those all-important first impressions of your company with new employees.
A staggering 69% of employees are more likely to stay with a company for three years if they experience a great onboarding program. First impressions really do matter!
Yet, in a world of virtual work, communicating clear objectives and welcoming employees into a new company culture can be challenging. After all, "virtual" drinks over Zoom and dated employee handbooks can only help so much!
Interactive video is the answer to the onboarding process; it can empower HR teams to communicate clearly and in a far more engaging manner and at scale with new recruits. Not only that, but it's also cost effective, and ensures all the important information gets through to new recruits.
Use welcome videos to introduce new recruits to the company values and policies, featuring current employees within the video to familiarize newbies with the faces of your organization.
After that, video training sessions can teach new recruits on how to set up their email, phone, or any other complicated onboarding processes. Use polls and quizzes within your videos to keep employees engaged or use forms to gather feedback.
One of the best parts about interactive video is the vital insights HR teams can discover throughout the process. Every interaction a new employee makes with an interactive video represents yet another entry point for data – data which can then be collected and fed back to HR teams to improve the process.
COVID-19 proved that virtual workplaces are not only possible; they're a necessary part of modern work life. Technological advances have ensured the success of these virtual working worlds, but we need to continue to leverage the exciting possibilities they present. Innovative technological solutions like interactive video are a necessary part of the puzzle, and, in using them, you'll see employee engagement soar.
Get a feel for interactive video. Delve into the Vudoo platform features.