IN A TIME OF CHANGE
5 takeaways from the COVID-19 crisis
Mar 24, 2020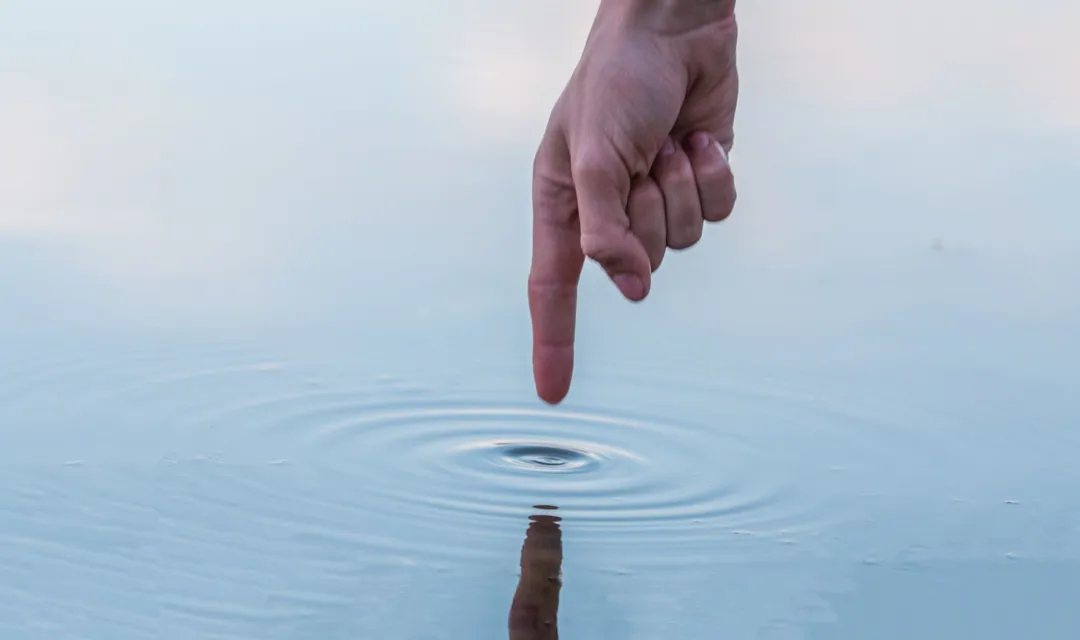 It's necessary to premise this story by acknowledging that the COVID-19 pandemic has a long way to play out before we know the full impact on people, businesses, and economies.
Part of Vudoo's BAU is monitoring the market and anticipating the changes and trends that impact us, and our customers. There's no escaping that businesses of all stripes suddenly find themselves operating in a dramatically different environment compared even to a couple of weeks ago.
Looking at the responses of customers and industries to the rapidly changing circumstances caused by COVID-19, here are a few early takeout's that brands with an eye on the future should keep in mind.
1) Follow customers online
This one seems obvious: the phenomenon of social distancing and self-isolation has driven a surge in online products and services. Online education, online medical care, telecommuting services, digital entertainment, and e-commerce look to be the 'beneficiaries', as it were. What's noteworthy is that there are signs that once initial demand tapers off, customers will stay online. iiMedia Research CEO Zhang Yi told China Daily that new users across these sectors in China are likely to drop again by 35% from peak coronavirus levels-but that still puts them up 65% year-on-year. That means people are doing more of their day-to-day online and they like it. New habits are being formed, as CEO Zachary Cefaratti of investment firm Dalma Capital puts it: "When the COVID-19 scare passes and consumer behavior normalizes, the behavior shift to shop online would already have been created. Once people start shopping online, they keep shopping online."
THE TAKEOUT For many industries, this crisis may accelerate the shift of customers online.
2) Lean into video
In the same vein, businesses need to make sure their marketing strategies have a strong digital focus. As Pat MacFie, Global Director of Design and Innovation at Indigo, pointed out last week, down markets have a propensity for bringing out game changers-companies that seize on opportunities in such environments to open a serious gap with their competitors. His advice to business? Get your digital strategy in order and ensure video is a central tenet of your approach-delivering richer, high-quality video experiences is key. MacFie singles out interactive video, saying, "[it] has the potential to engage people on a whole new level … that's where the next big leap is. That's an opportunity to put significant distance between yourself and your competitors."
THE TAKEOUT Get your digital strategy in order. Find new ways to innovate and raise the game via video.
3) Focus on customer success
Retaining customers and revenue becomes increasingly difficult in a challenging economic environment. While there's little brands can do to control the disposable income of their customers, an effective customer success program helps build deeper, longer-lasting relationships with customers -in short, it ensures that those who pay for your product or service see real, tangible value from it. When things start to go south and customers look at ways to tighten their belts, a strong customer success record can make sure your brand is at the bottom of the list of those facing the cut.
THE TAKEOUT Invest in your customers. Prove your value to them and engender a sense of loyalty.
4) Tap into virtual events
Live entertainment, conferences and sports have been decimated by shutdowns across the globe. From Formula One to SXSW, events are forced to cancel or lock out spectators. But the response of many sets the scene for a brighter future. Salesforce successfully migrated its World Tour Sydney event online in record time and Earth Day will mark its 50th anniversary in 2020 by going digital. Barely two days after announcing a temporary closure, Melbourne's National Gallery of Victoria opened its collections and programs virtually. And when the Melbourne Symphony Orchestra canceled a planned recital, they instead live streamed the performance-drawing more than double the audience the original venue could accommodate. Within 24 hours the recital was seen by almost 20 times the theatre's capacity. Opening such events to virtual audiences around the globe-who might otherwise pay top dollar to attend or miss out due to geography or sold-out capacity-may be a way for performers and creators to deliver compelling experiences to a wider audience and tap into new revenue streams.
THE TAKEOUT The potential to grow and monetize virtual events is ready to be tapped.
5) Re-think the workplace
Teleconferencing and telecommuting are nothing new. But as our central business districts empty out and social media is awash with the novelty of people working from home, its clear many businesses have never fully embraced the possibility of decentralized workplaces. Indeed, work-from-home is often considered a perk or a special arrangement rather than a legitimate way to be a valuable contributor to a business. It won't work for everyone, of course, but a good proportion of employees who find themselves working effectively in quarantine may question the point of commuting to an office every day just to chat to their colleagues on Slack. And businesses that can keep projects moving as their staff self-isolate may rethink the value of their premium, centralized office space. While direct human interaction is a wonderful thing, teamwork can happen without it, relationships can be developed remotely. Perhaps we'll see companies move to a hybrid model that gives them the best of both worlds as required.
THE TAKEOUT Watch how teams and projects respond to isolation. Are there opportunities for the future?