It's hard to know where to start
5 innovative industries where video is booming
Sep 29, 2021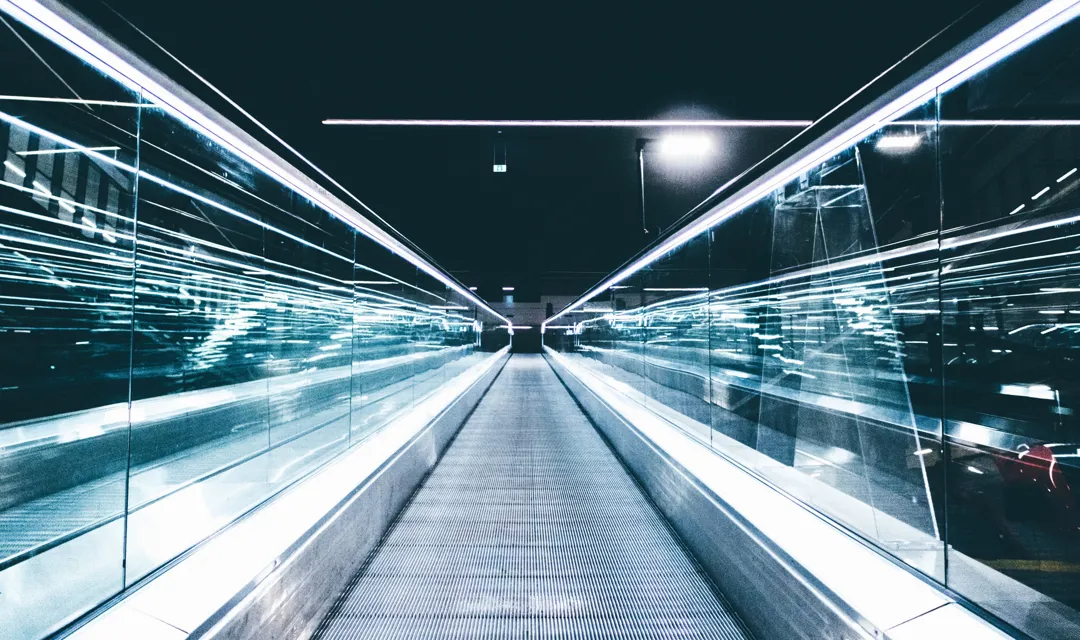 Intimidated by the success of video content in the business world? You're not alone. It's hard to know where to start, but you just need to take the first step. To help inspire you, we've put together a range of industries that are using video content to their advantage, and how they're doing it!
86% of businesses are using video as a marketing tool, so its use is increasingly-becoming widespread. However, if the industry you work in hasn't yet embraced the full potential of video, it can be intimidating to know where to start, and what purpose that video content can serve as part of your wider business strategy.
While video works effectively for all industries and market sectors, we wanted to highlight five industries who have pivoted to using video as a key part of their content and business strategies. These industries are using video to create content that is relevant, effective, and worthwhile for their audience, as well as using video to enhance the goods/services they provide.
To help showcase the true potential of video, and the various innovations that have occurred in video technology, we've put together some examples of industries where video has helped to re-invigorate their offerings, as well as enhance the products/services they offer to their audience. Video content engages people in ways that other mediums cannot, so it's important to assess whether video content is right for your business!
1. Real estate
A lot of what makes buying a house attractive is the location/amenities surrounding the house, but this can often be hard to convey. Thankfully, with the power of video, real estate companies can showcase more than just the individual houses they're selling – it allows them to sell the experience of living there to potential buyers. This has become especially important with lockdown restrictions, as in-person inspections have been halted. This means that listing platforms have become even more popular, so agents and developers are looking for ways to stand out from the crowd.
Thankfully, innovations in video technology have allowed the real estate industry to pivot. Through the power of video, real estate agencies can post virtual tours recorded on their mobiles, or capture aerial footage of the area using drones. It's a great way to convey the uniqueness of the property/properties that are being sold, far better than using photos or written descriptions (which were the primary methods of the past).
Property developers are also making the most of video, using it to show potential buyers what the results of construction will be like before the first brick is laid. Using artists' depictions of what properties will resemble in conjunction with animations and graphics, developers can bring a whole community to life without needing to wait for construction to be complete. For example, Dennis Family Homes used interactive video to showcase the construction of Manor Lakes, with links to find out more about the area, It's a great way to allow potential buyers find out more about the area, as well as provide regular updates to the people who want to know more, by allowing them to visualize what they're buying into down the track.
 An example of using video content to showcase construction progress.
2. Healthcare
The pandemic saw the use of telehealth soar, and for good reason. People were being asked to stay home, so healthcare professionals were assessing their patients without the need for those patients to come into a clinic, potentially spreading disease if they were sick. A survey by the McKinsey Institute found that around 40% of consumers believed they'd be using telehealth going forward, so it's here to stay.
Telehealth allows people to access healthcare where they might otherwise not be able to due to living in an area without a clinic, as well as allowing healthcare professionals to reduce waiting times and cost, meaning people can access healthcare when they need it without having to worry about the cost.
Video content is also being increasingly used to talk about preventative health measures, like how people can protect themselves during flu season. Healthcare topics can often be intimidating and complex, and video content is a great way to communicate with people at scale. Informative videos can bridge the gap between healthcare professionals and the public. It's a great tool for building trust, as well as being personal – a great combination for presenting vital health messages to an audience.
3. Government organizations
Government organizations are increasingly turning to video to communicate with their audience, as it's a great way to disseminate information using both audio and visuals. As people spend more and more time on their phones, rather than watching TV (for example) government social media channels are becoming increasingly valuable to spreading the key messaging that each organization wants to communicate.
Interactive video is a relatively new innovation in the world of video, and government organizations are using it to great effect. For example, the Australian Tax Office recently published an interactive video to help spread information about how people can successfully submit their tax return. It's an easily digestible video that they shared on social media, reaching their intended audience.
Information like this is often complex and hard to communicate effectively, but video can help break down the barriers that can exist in linear videos. By using branching (choose-your-own-adventure), the video allows the ATO's audience to select which section of the video that they're most interested in, and find out more. It's a great way to communicate a variety of information to audiences without needing to assume what might be most relevant to people!
An example of how government organizations are using video content.
4. Ecommerce
Ecommerce has never been more popular, and companies are looking for ways to stand out from the crowd. Shoppable video is a great way for ecommerce businesses to showcase their products, as well as condensing the sales cycle – allowing businesses to direct their customers to item pages sooner, rather than relying on people using landing pages.
It's been predicted that 27.2% of all people will be shopping online at some point in 2021, so it's important for ecommerce businesses to be using video content to promote themselves. While the move online means that brands are able to continue to connect with customers, brands need to step their game up to make sure they're staying ahead of the curve, and reading audiences that are ready to buy from businesses just like them.
Using interactive video to create shoppable video, businesses can feature products/services that include calls-to-actions to take their audience directly to product pages, meaning they can make purchases far quicker than otherwise possible. It's a great way to use video content to improve your business' success.
5. Education
Flexible learning is becoming more appealing to potential learners as lockdown continues, and education providers are taking notice. Interactive video is being increasingly used by universities and other educational providers to showcase different aspects of learning, including the benefits of online/remote learning, as well as the different course options that are available to prospective students. Institutions are always searching for ways to drive enrolment, especially so in the age of COVId, and are turning to video as alternatives to virtual events/open days. Using video means that campaigns don't have to end when an event is over – instead, they can last as long as the institution wants the campaign to go.
A great example of how universities can use interactive video is the below video from the University of Southern Queensland, who recently posted a video about how flexible learning provides the same benefit as on-campus studying. By using calls-to-actions at key moments of the video, people that are looking to enrol are able to access key pages on USQ's website, as well as submit an enquiry to find out more, directly from the video. It's a great example of getting an audience to submit their information when they're most interested, as well as how education providers can use interactive video to better explain what enrolling in higher education really looks like.
 An example of an education provider using interactive video to showcase flexible study.