What is 'in-stream checkout' and how can it benefit the publishing industry?
Jul 12, 2023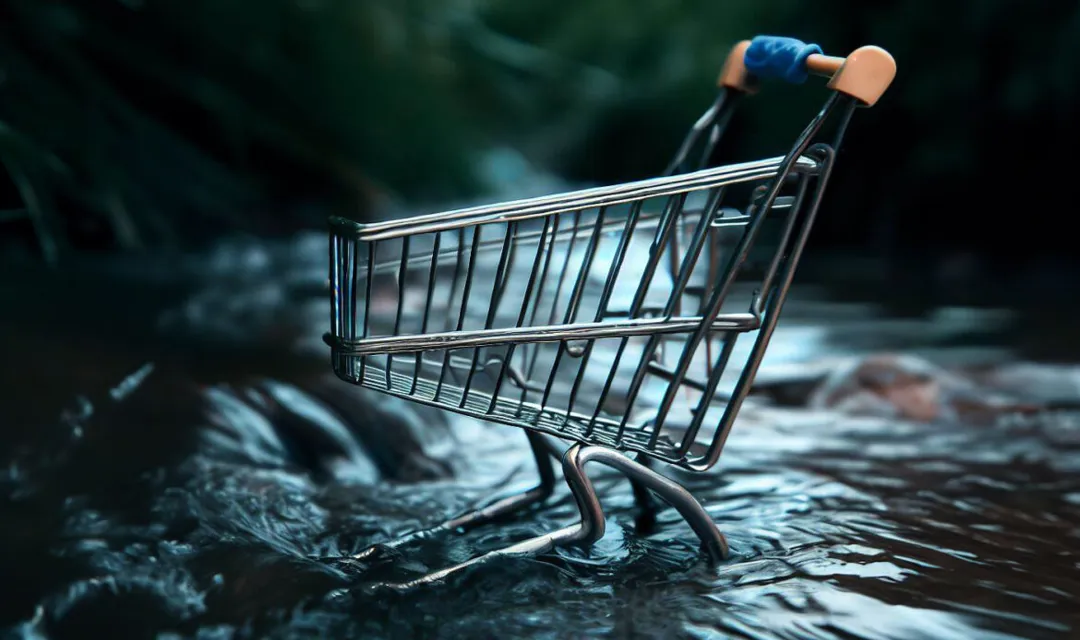 What is 'in-stream checkout' and how can it benefit the publishing industry?
As a publisher, growing and maintaining an audience while effectively monetising your online properties is a balancing act – one that's only getting harder as the tech giants' AI battle seems set to drive away more traffic and revenues.
On one hand, publishers need to invest a lot of time, effort and money into creating content that resonates with target audiences to bring them to a site. On the other, the advertising and affiliations needed to generate revenue mean that these hard-won users are quickly taken elsewhere to complete purchases.
It's a tricky situation that leaves publishers feeling that they've lost control of their audience. But there's a new technology that's arrived on the scene that can help get to grips with this dilemma: in-stream checkout.
Keeping users on site
Rather than ads leading away from the publisher's site directly to that of the advertiser, in-stream checkout technology allows consumers to make transactions right at the point of inspiration – whether in a text article, an image, or a video. The purchase can be completed without the user ever having to leave the publisher's site, streamlining the buying journey and allowing them to return to the content they were previously enjoying with minimal interruption.
By removing friction from the ecommerce experience, reducing the number of steps to purchase, the tech also boosts conversions for advertisers by empowering them to connect hearts to carts as consumers buy goods in the moment of inspiration. API technology also means a seamless transaction is completed through the advertiser's ecommerce system without any new setup.
It's also a better experience for the consumer, who benefits from a smooth experience where content and commerce are directly connected. If they want to buy something they see, they can do so quickly and easily, without missing out on the article or video they were consuming.
Driving engagement, brand recognition and conversions
Publisher giant News Corp has integrated in-stream checkout into their sites. Through News Corp's new shoppable video ad unit, Moët & Chandon ran an ecommerce initiative that allowed consumers to make purchases directly within the video ad content.
A study conducted by Kantar revealed that when compared to a control group, users that were exposed to the ads saw an uplift in unaided brand awareness of 38%, while aided brand awareness lifted by 5% from 91% to 96%. Purchase intent saw a double-digit increase of 10% from 73% to 83%.
More than 4 out of 5 (81%) users thought the shoppable video ad made product discovery and shopping easier, 80% found it innovative and 75% said it was a single seamless experience from wanting to buying Moët & Chandon. When compared to non-shoppable ads, the results are impressive too – there was a 26% increase in likeability from 54% to 80% for the News Corp shoppable video compared to Kantar's video creatives norm.
Maximising video content
While the in-stream checkout can be effectively utilised within text and images, it's in video content where it really stands out, in particular interactive video.
Interactive video is a format that many publishers and advertisers are already experimenting with, and for good reason. The dynamic nature of the format empowers choice for consumers and drives engagement. When coupled with the in-stream checkout it also allows advertisers to insert real-time pricing and availability into ads, as well as upsells and cross-sells.
Interactive video as an editorial tool
There's a host of ways publishers can use interactive video to enhance the experience for their audience, to create engaging content that will keep them on the website for longer. For example, 'choose your own adventure' style videos, or step-by-step product guides, interactive quizzes, consumer polls, virtual tours and other lead generation-focused activations.
In-stream checkout enables a single source data capture that covers the entire consumer journey. Publishers, agencies and brands can get top and bottom funnel insights for their campaigns to see what's working and what isn't. Real-time data points mean advertisers can tweak their ads instantly and ensure they make the experience as useful as possible for consumers.
For publishers that want to offer their advertising partners the very best experiences while staying in control of their audiences, in-stream checkout and interactive video should become key pillars of their strategy. This way they will be able to turn audience engagement into client outcomes that really pay off for all parties involved. Publishers can offer advertisers the best platform and clear metrics while keeping hold of their hard-earned audience and ensure consumers get the best of both worlds.
Nick Morgan
CEO and Founder, Vudoo