David Jones presents first virtual fashion runway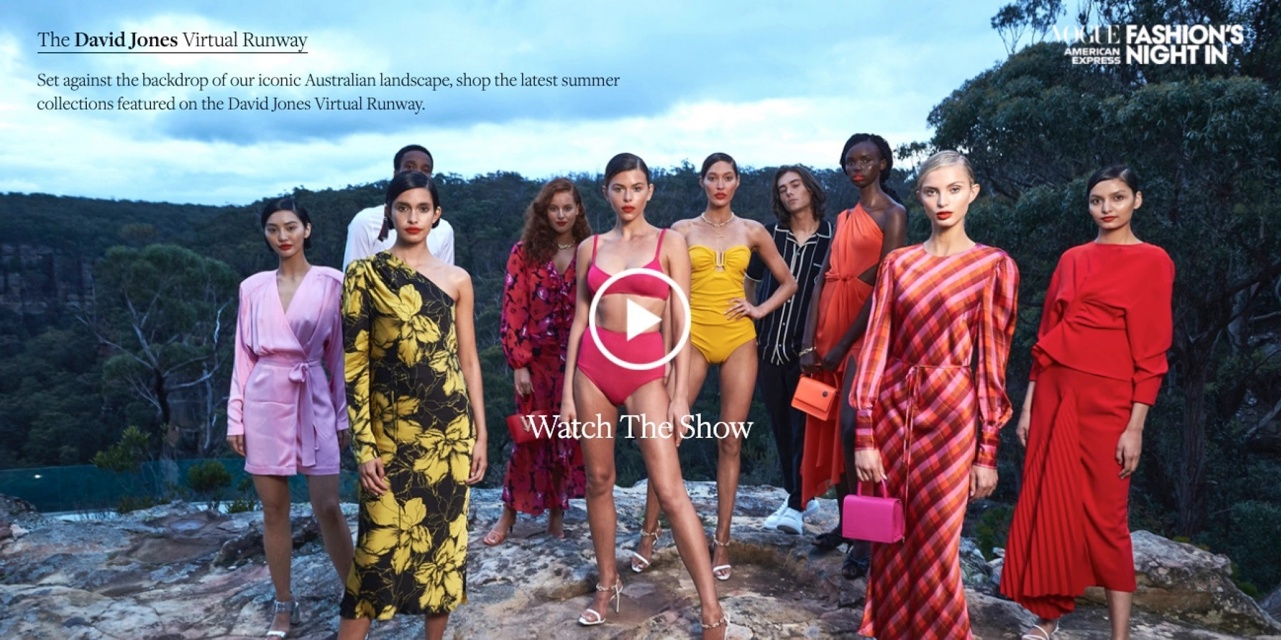 Retailbiz
David Jones has held its first virtual and interactive fashion runway using interactive video technology by Melbourne start-up, Vudoo, giving consumers front row seats and enabling them to shop the latest fashion trends.
As part of the annual Vogue American Express Fashion Night In, the runway featured collections from Australian and international designers including Aje, St Agni, Peony, Bassike, Bondi Born, Maticevski, Isabel Marant, Marni, and Balenciaga.
Using unique interactive technology, viewers were able to immediately shop the looks during the show with 'pulsing hotspots' inviting them to click through for purchase.
Vudoo co-founder and joint CEO, Nick Morgan said the team was honoured to partner with David Jones on its first virtual interactive runway and be part of this year's event.
"To be the underlying engines to help deliver Australia's first virtual interactive runway is a massive achievement for us," he said.
"Turning the traditional runway experience into a user interface that the customer can interact with in real time radically shortens and streamlines the customer journey for a retailer as it allows customers to get the information they need in the moment."
The interactive video technology also improves view times and feeds back consumer insights data to David Jones. "Our in-video calls to action prompt responses from the viewer. Through this, we learn more about what the consumer likes and does not like. We can effectively measure the stream and see where people are dropping off or see what interactions work best, and then adjust or optimise transactions on the spot."
David Jones general manager for womenswear, footwear and accessories, Bridget Veals said the department store was thrilled to present this innovative concept.
"By providing customers with exclusive front row access to an incredible fashion runway, and the opportunity to immediately shop the looks, we continue our commitment to innovating our virtual experiences for our David Jones customers and brands."