IPA's Q2 Outlook: Better Than Expected (Again), but What Does the Data Mean?
Jul 24, 2023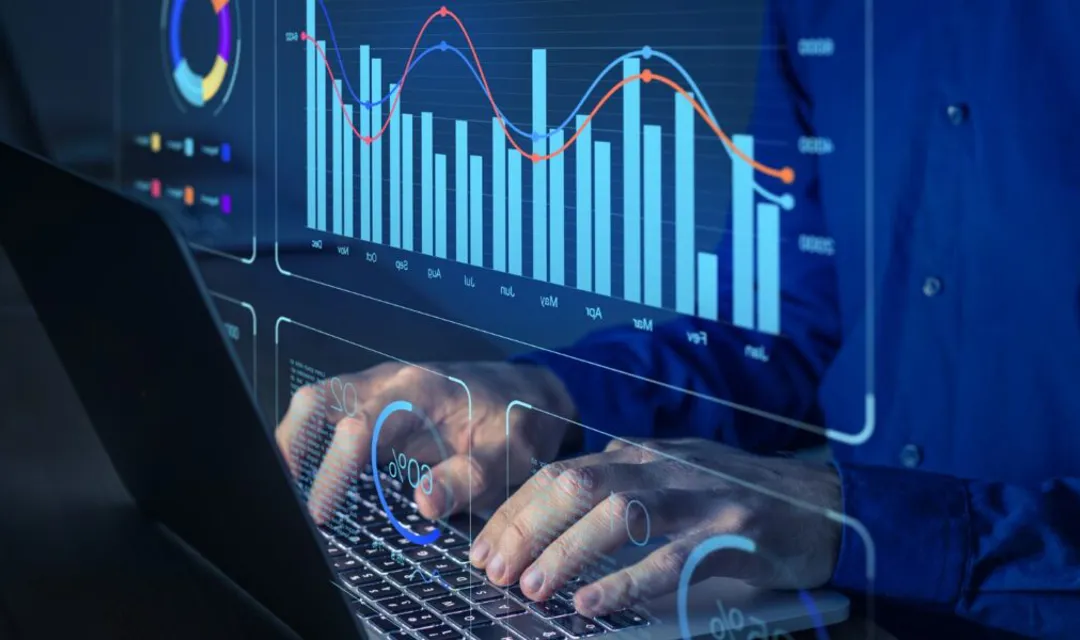 Advertising Week
After another apprehensive quarter for the advertising industry, IPA Bellwether findings show resilient growth, including modest net Q2 budget uplift of 6.4% and revised forecasts that ad spend will only fall by 0.6% this year.
Amid economic uncertainty and the threat of rising interest rates, gaining accurate insight into how the sector is faring is vital to decision makers as they plan for the rest of the year. Growth in video ad spend highlights the industry's ambition to capture audiences through engaging and creative formats, while the growth of smart tech – such as generative AI – offers unique opportunities for businesses to increase efficiencies.
We spoke with industry leaders across the technology and media space who offered insights into the recent spending shifts.
Video is on the rise – but how can marketers make the most of the creative format?
"It's no surprise that video budgets have continued to see growth for marketers, with nearly every UK household reachable via Connected TV (CTV) streaming platforms," comments Edward Wale, Vice President, Europe at LG Ad Solutions. "But with increasing financial pressure causing audiences to cut subscriptions – and the ongoing writers and actors strike putting a question mark over new content – marketers will need to get creative to keep up with shifting audience habits.
"By embracing the granular measurement that CTV provides, marketers can think outside the box with their CTV strategy and reach their audience no matter what or where they're watching."
Raphaelle Tripet, Managing Director, Demand International at TripleLift sees the uplift in video spend as a great opportunity for businesses to increase ROI and engagement. "While the economic climate has encouraged the majority of brands to focus on sales promotions for the second consecutive quarter, it is promising to see investment in video growing. Despite a slower rate of growth in media spend overall, continued investment in video indicates that brands are prioritizing high quality and engaging formats to target their audiences.
"That being said, with ad spend set to be hit by continued economic pressures for the rest of this year and into 2024, marketers will be expected to drive not just engagement, but performance and ROI. As such, native video formats are seeing a resurgence as formats that can deliver on brand KPIs across the funnel."
Creativity is also on the rise. Nick Morgan, Founder & CEO at Vudoo highlights the importance of engaging with consumers in a personalized and memorable way: "Creating personalized experiences delivered through these channels can enable marketers to achieve increased brand awareness, purchase intent and ROAS.
"By introducing interactive elements to video, brands can tell tailor-made stories that resonate with audiences and streamline the route to conversion, even empowering them to purchase in the moment. "
Looking ahead, Nick Pinks, CEO at Covatic, comments: "Better audience targeting will be a key focus, with brands looking to reach consumers through contextual ad placements and by having access to more addressable audiences.
"The continuing growth of video spend reflects a shift towards higher quality, engaging inventory, as marketers seek to make an impact with the budgets they have. Emergent platforms such as CTV will benefit from this, as they provide access to a growing number of FAST channels, and can fulfill the need for high-quality audiences. Looking to the future and beyond paywalls or sign-ins, which can inhibit user numbers, we predict that new solutions will open up addressable audiences for brands and further accelerate growth and new revenue in the CTV space."
Future growth is tied to smart tech, especially AI
The findings report a rise in revised budgets for sales promotions from 8.8% to 13.4% in the last quarter, the highest ever recorded by IPA. However, Pierre Naggar, Director at MINT, reminds businesses of the importance of planning for long-term gain, not short-term results. "Given the record-breaking success of Prime Day this year, the largest in Amazon's history, it's understandable that sales promotions remained an attractive strategy for brands for the second consecutive quarter. But while promotions may yield short-term results, research shows that ROI is 45% lower when prioritizing promotions over media.
"Brands need to weigh the benefits of immediate goals with long-term growth. Investing in technologies that provide an understanding of which channels perform best will allow them to reallocate budgets towards those that can provide better metrics and ROI."
Armed with its unique consumer data, Sarah Rew, AVP Marketing from LoopMe, highlights how AI could offer a leg up to businesses striving to deliver optimized content to consumers, while under budget pressure. "With 58% of UK consumers valuing low prices the most when visiting a supermarket, it's no wonder sales promotions budgets are currently so high, as businesses turn to attract and support consumers during the cost of living crisis.
"Unsurprisingly, AI is considered an opportunity to enhance efficiency and effectiveness in media and marketing efforts. AI predictive modeling will only become more prominent in delivering optimized content while taking tightened ad budgets into account, and is equally essential in ensuring ad content and delivery matches consumer sentiment."
Talking to the wider challenges resulting from a declining economy, Toby McAra, Chief Revenue Officer at Making Science, also acknowledges the advantages that AI has to offer to businesses that find digital transformation intimidating. "It's encouraging to see an upward revision to overall marketing budgets despite marketers facing increased ad spend scrutiny and additional challenges such as skills shortages and higher wage bills. Technological innovation should therefore still be a top priority for brands as they strive to stay competitive and operate effectively in a turbulent economy, and it's great that respondents highlighted tech advancements as an area of opportunity in the report.
"But, while businesses and marketers can now access rapidly advancing technology, adapting their models for transformation can often seem daunting. While advanced tools such as AI offer marketers better operational efficiency and increased market understanding, they must be supported by large amounts of data and rigorous handling procedures to underpin the tools' success."
Emma Lacey, Senior Vice President EMEA, Zefr says: "The fact that video budgets have not only remained resilient during recent economic instability, but consistently grown, is a testament to the value that marketers are finding in this format. Both in walled gardens and on the open web, the highly engaging nature of video is enabling brands to cut through and reach their target audiences in highly creative and effective ways."
However Lacey also offers a word of caution on the risk of wasted spend from misplaced ads through AI: "Increased spend can lead to increased chances of wastage. The explosion of generative AI, for example, has increased the possibility of brands appearing next to unsuitable content and misinformation. Not only could this wasted spend be used more effectively elsewhere, but misplaced ads can damage consumer perception of a brand. To truly maximize video budgets, marketers need to embrace tools from either the platforms or third-party providers that ensure more suitable ad placements."
Contextual placement and reliable measurement remain crucial
As ever, businesses are on the lookout to gain competitive advantage. Evgeny (Ev) Popov, Executive Vice President & General Manager, International at Verve Group, reminds decision makers that pulling budgets back too far allows other businesses to garner more visibility with consumers. Not only that, but Popov prompts marketers to ensure they are accurately targeting audiences with contextually relevant campaigns, and not wasting budget with mis-aligned messaging.
"Companies pulling the reins back afford opportunities for other companies to expand their presence. Within this broader context, Google's coming deprecation of third-party cookies demands action now to maintain addressable capabilities and ensure budgets continue to drive return on investment after the transition. Marketers that take the chance to adopt contextual solutions can benefit from advancements in AI and machine learning that enable precise content placement and maximum consumer engagement."
With no 'one-size-fits-all' marketing strategy, Alex Khan, Executive Vice President, Global Partnerships at Amplified Intelligence, notes how investment appears staggered across the industry. "As the impact of inflation continues, we're seeing an ongoing pattern of mixed investment. There's been larger (but still relatively moderate) increases for key channels, such as video, and smaller boosts across other environments, such as online advertising. While marketers' approach to hedging their budgeting bets makes certain sense, it's also fuelled by the assumption that current thriving environments will always drive the best outcomes. Growing understanding of how human attention works, however, shows that this isn't necessarily true.
"Brands looking to generate the greatest ROI need to ensure media planning is guided by accurate predictions of how much active attention each campaign is likely to drive for their particular target audience, across any given environment. In other words: future spending strategies need to be set from accurately informed decisions using proven human insight data, not speculative impression level only data."
Keeping ad spend under tight control is understandable in uncertain times. But that doesn't have to mean aiming for just 'good enough' and counting anything better than that as a bonus. As industry leaders point out: investment quality is what matters, not quantity. Rapid advances in audience data management and AI modeling have huge scope to help marketers maximize any budget. Those who take the leap of tapping emerging innovations to bolster ad impact will stand the best chance of getting just what they expect next quarter: solid returns on smart insight-driven strategies.