Why your marketing strategy isn't complete without engaging content
Jan 31, 2023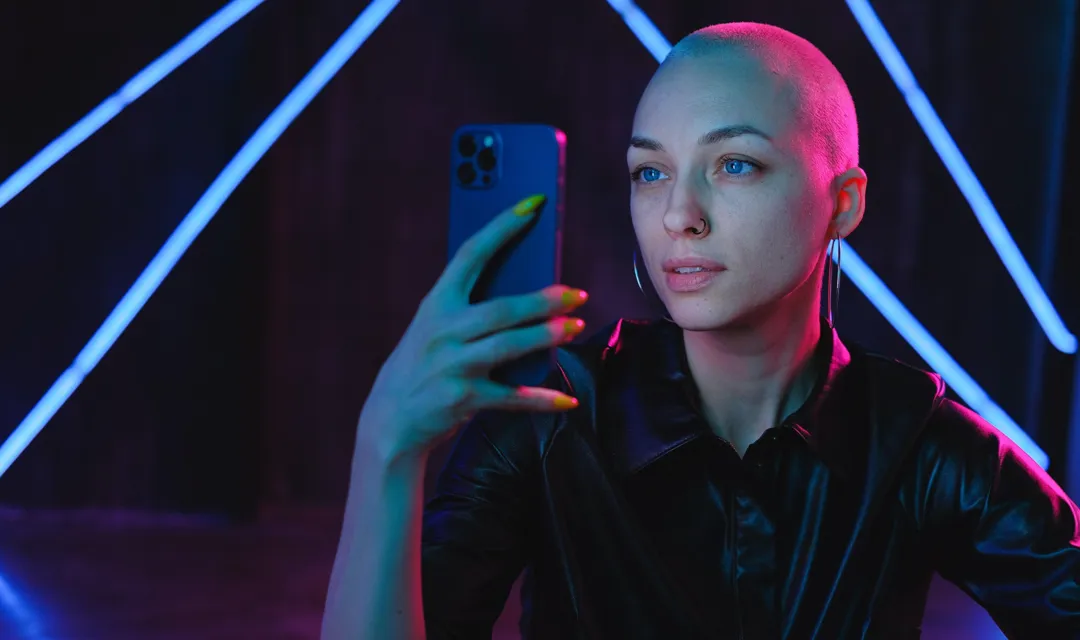 New year, new…marketing strategy? Here in 2023, video is the world's most popular content. Unfortunately this can mean that adding regular video into your marketing strategy no longer guarantees higher engagement. If you're looking to create content that truly connects with your audience, whilst also learning more about their viewing behavior - then you should consider investing in a platform that can enhance your content.

If you're wondering how you can take your brand further in 2023, then reevaluating your marketing strategy is a good place to start. People don't usually buy goods and services they don't know about, and it can be difficult to stand out in today's crowded online marketplace. As technology evolves, there are more options than ever to help you market your brand - but relying on technology over substance could hinder you. When looking to enhance your marketing strategy, there are a few common weak areas where Vudoo can be the solution.
You're not capturing enough valuable information about your audience
Do you know where your audience is located? If the answer is no, then you might miss out on sales in 2023. Not knowing enough about your audience can drive people away with your content, while your sales might not cater to their wants and needs. You only have fleeting moments to engage people, so your strategy needs to ensure that each moment is backed up by information, rather than just gut feeling.
A marketing strategy is only successful when you're able to accurately determine who you're marketing to, and what are the best way/s to reach them. When you have more information, you can make better informed decisions. In an era where data is everything, you need more valuable data than your competition. The data feeding from interactive video including geographic location, interaction rate and where your audience is clicking can feed into future marketing decisions - making for more informed choices.
Your content isn't accessible to all of your audience
Are you adding closed captions, subtitles and transcriptions to your content? If not, then you might end up driving people away. We recently wrote about the rise of the silent video, and it's a trend that you simply can't afford to ignore in 2023. More than ever, people are watching videos with the sound off - so your content needs to evolve with the time.
Accessibility is no longer an optional extra for businesses - it's a fundamental part of content creation. The more accessible your content is, the more people you're able to turn into brand advocates. Your marketing strategy should contain steps that ensure you're connecting with all sub-sections of society, as you might otherwise miss out on connecting with audiences that could become loyal customers in the future. Vudoo is WCAG 2.1 AA certified, which recognises that our technology meets the Web Content Accessibility Guidelines (WCAG).
Marketing activity not converting to enough sales and/or leads
If you're finding that traditional video is not producing enough leads/sales, or you're struggling to track conversions and credit their source, then you might need Vudoo's content enhancement tools. Vudoo's technology can provide in-stream checkout and lead generation directly from within your content, meaning you can capture audience interest when they are most engaged with your content.
Social media isn't driving enough traffic or engagement
Whilst your social media feed may be driving awareness, there is always potential for driving more traffic to your owned assets. Use Vudoo to stand out on social media and hook your target audience in with the option to interact with your content.Vudoo's video links make it easy, with a 'one click' autoplay option that takes your users straight from social platforms such as Facebook and LinkedIn into your content. Or perhaps you want to keep your audience scrolling through your feed? Embed interactive content directly within your Twitter feed where users can press play and interact without leaving the platform.
You're not measuring the true ROI of your content
Can you tell which videos are making you money, and which ones aren't? Video content can be expensive, but it can also be rewarding. However, traditional video metrics make it hard to truly understand what your audience connects with and what persuades them to buy your products/services. This is especially hindering when it comes to planning your budget for the next 12 months and beyond.
This is where Vudoo's analytics shine. Vudoo's advanced analytics go beyond the metrics that traditional video captures, capturing information such as interaction rate (the percentage of users that interacted with your video) and completion rate. This allows you to better understand what factors are resulting in interest turning into conversions, as well as what might be preventing your audience from converting.