Small businesses are the heart of a community
Supporting small business, one sip at a time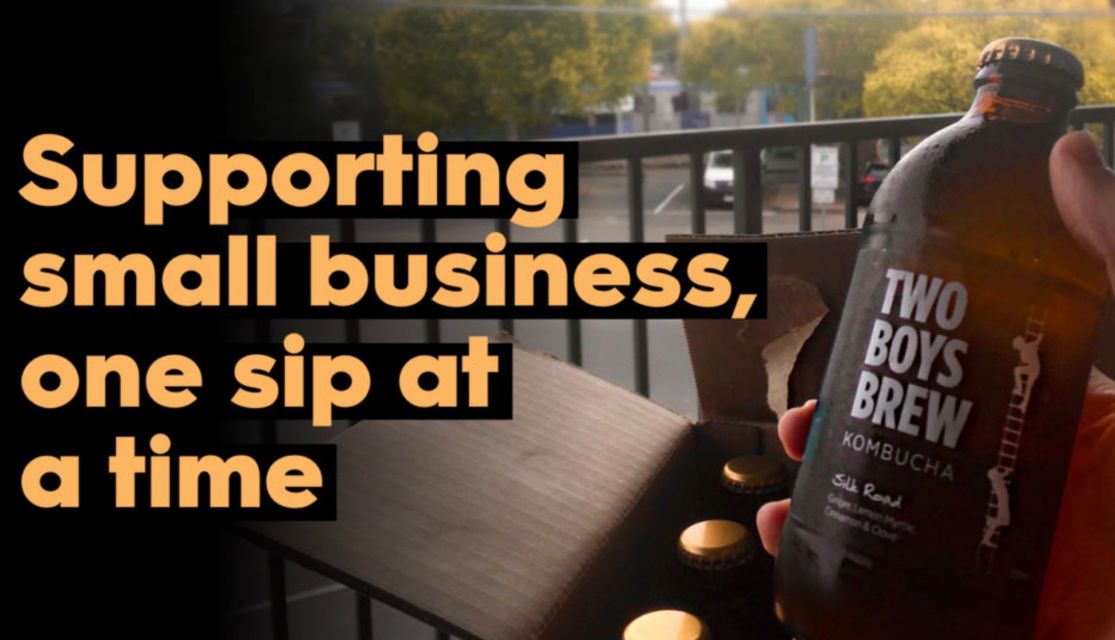 When this madness ends, we want to see small business thriving again.
Lockdown is giving us a whole new appreciation for the cafes and venues that were a part of our daily lives. Small businesses are the heart of a community, and we want to see them stay open through the current pandemic.
Vudoo is proud to be part of Melbourne's Collingwood community. It's a delightfully grungy, industrial suburb that's a hub of art and culture, known for its incredible dining and bar scene, so lockdown is hitting our neighbourhood hard.
We couldn't resist Two Boys Brew's 'Support Our Stockists' initiative. For every case of craft kombucha sold, the guys send $10 to a local Two Boys stockist (your choice).
Vudoo figured it was the perfect way to pep up our crew while they work from home while lending a helping hand to our favorite locals. So, every team member scored a case of Two Boys Brew.
And these little team-building gifts are also giving a little something to our local cafe? Proud Mary because we really need them to keep us caffeinated when all this is over.
Here's to seeing everyone again soon and supporting your local small business community.