Our 2021 journey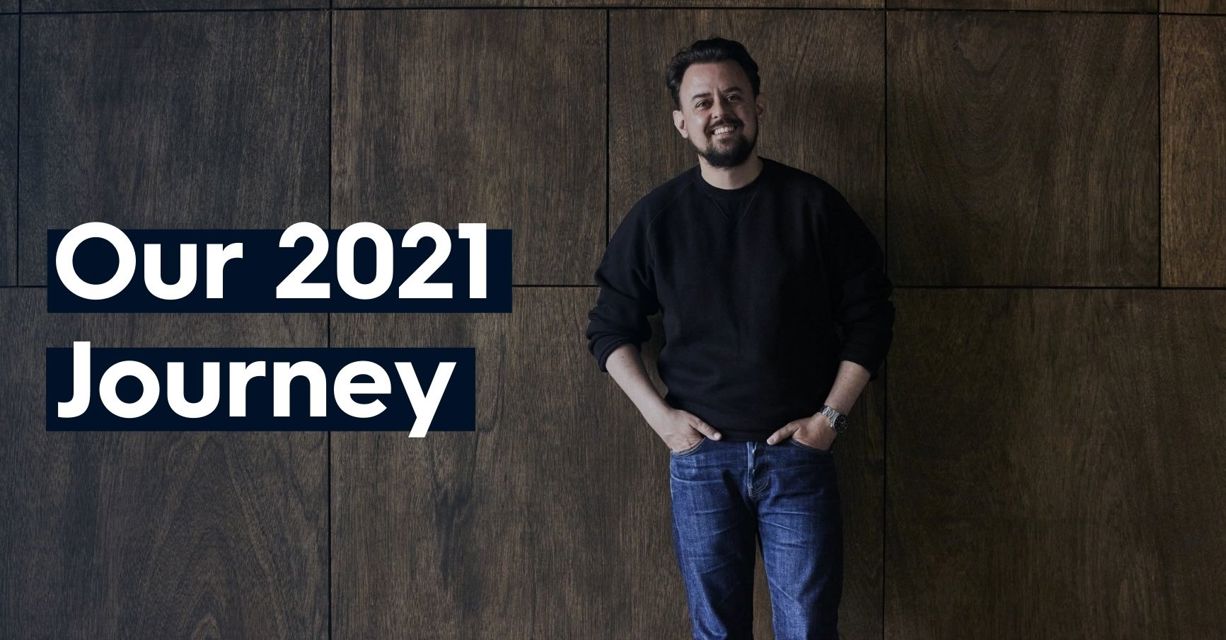 Who could have guessed 2021 would be as chaotic as 2020? Another extraordinary year required an extraordinary response from the Vudoo team, especially as much of the year was once again spent working from home. Remote work became the norm, and it's only very recently that some of the new members of the Vudoo team have been able to meet face-to-face – imagine saying that in 2019.
If I'm to take anything away from this year, it's that I have far more endurance capability than I thought. Running a half-marathon to support the Reach Foundation really opened my eyes – I didn't think I had it in me. After running the marathon, however, I realized how much more I can achieve, and how much further I can push myself in 2021.
Amongst the chaos of 2021, there have been some great moments, both personally and professionally. Working from home meant that I got to see my youngest take her first steps, which is something I won't forget. I also got to see my team smash their professional goals thanks to dogged persistence, and saw our growth go from 8% one quarter to 280% in the next, off the back of a huge team effort.
We made some great improvements elsewhere, becoming ISO 27001 certified, which is a huge achievement for any business, let alone one of Vudoo's size. We've started to make our way into the US market, and have formally appointed a board of directors who are teaching me new things every day.
We also worked with some global brands in 2021, helping them to create groundbreaking campaigns to connect with their audiences like never before. Flight Centre's Travel Runway was a huge success, while we also signed customers like BMW, Schroders and the University of Liverpool. Closer to home, we worked with Rip Curl to provide an interactive fit guide to their audience, helping them to find their perfect bikini.
In 2022, our partnership with News Corp is going to prove even more valuable for businesses everywhere, with the partnership giving News Corp the ability to use interactive video for their client campaigns. Coles recently rolled out a series of interactive videos under their Taste brand, making meal-time easier than ever. It's a milestone moment in Vudoo's existence, and we're excited to work with News Corp going forward.
It's been a year of growth for Vudoo, despite the external challenges, and is the culmination of many years of hard work. Just like 2020, it's been draining at times, with more lockdowns sapping the energy from the best of us. It's a testament to the Vudoo team's resilience that this year has been a groundbreaking one, despite all the challenges that we've faced as a society.
There's a lot to be excited about heading into 2022. A new year is set to bring a new office and new branding, which will reflect Vudoo's growth over the last few years. Since Vudoo began, the brand has developed organically, but hasn't always kept up with the immense evolution of the business as a whole. Given our business wins this year, it was time to evolve the brand to reflect our standing as a global interactive video software. The new office is part of this, and will promote collaboration amongst the different departments of Vudoo. The open floor plan is set to be a big change from the current 3-floor setup – and will (hopefully) mean we can hold more events going forward!
Platform-wise, Vudoo's set to release some game-changing new product features, and we're planning to officially launch in the US. I'm also planning on running the full Melbourne Marathon – after running the half-marathon this year, I'll be pushing myself harder than ever to cross that finish line. More than anything, I'm looking forward to a well-deserved break over Christmas – hopefully you are too!
Nick Morgan,
Founder and CEO