Welcome to the video marketing revolution
5 types of video content people love
Dec 04, 2020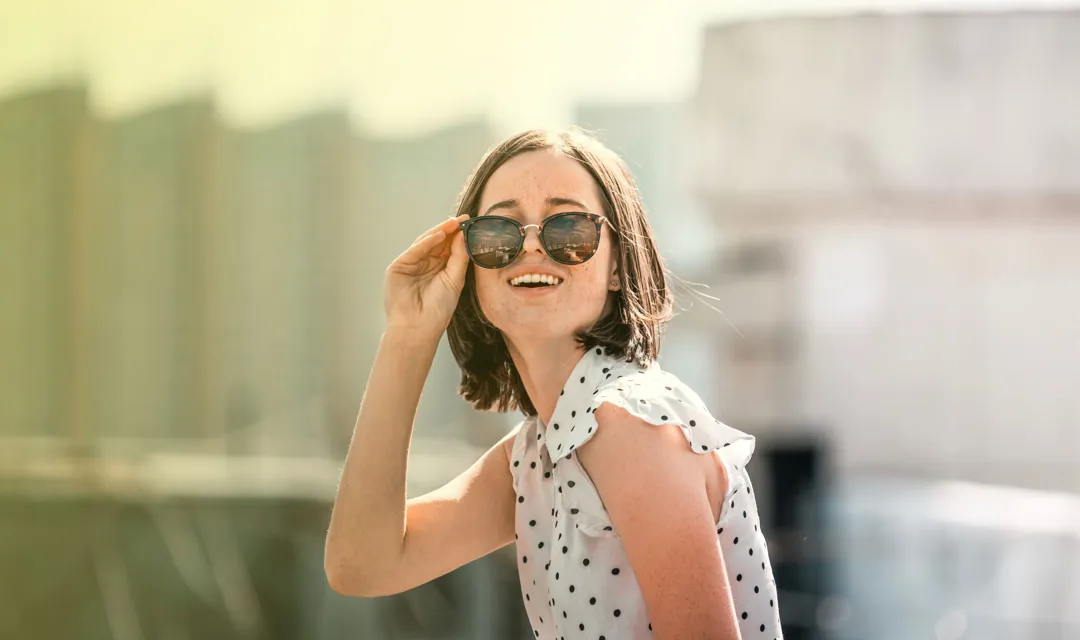 Welcome to the video marketing revolution. Video marketing has transformed rapidly over the past few years and has gone from being the "new kid" on the block to becoming an increasingly common content tool.
The types of videos available have evolved exponentially. In fact, video is now the #1 form of media used in content strategy, overtaking blogs and infographics!
All this has opened the creative possibilities of this unique content form, paving the way for ever more compelling video content. The role of video has also evolved from what used to be an executional marketing tactic into an entire business and marketing strategy. Now, video content dominates the social media space, commands viewer attention and, best of all, demonstrates measurable and immediate results.
The world watches an astounding 1 billion hours of YouTube social video per day, according to TechCrunch, which has the average user clocking up around 8 minutes per day watching videos. But what's so interesting about video that reels people in? Well, put simply, people love videos because they're engaging, exciting, and immediate. And, from a business' point of view, different types of videos can help you smash entirely different business objectives.
The great news is that video marketing is more affordable and accessible than ever before. You don't need to spend millions of dollars to create engaging video content. Any brand with the right equipment and a compelling idea or storyline can create engaging video content.
Which types of video suit your objectives?
Whether you're ready or not, video marketing has arrived, and, surprise, it's here to stay! In fact, in 2022, video traffic will reportedly make up more than 82% of all internet traffic.
If you've never done it before, navigating the big, bad world of video marketing can be overwhelming. To get you started, we'll show you which types of video people are engaging with and searching for and explain how you can pick the right one for your brand's needs.
Tutorial and explainer videos
65% of people use video (YouTube specifically) to help them solve a problem. Why? Video can unravel complicated topics effortlessly. After all, why tell your customers something when you can show them?
When people want to learn something, a tutorial or demonstration can de-mystify the most complex topic or demonstrate how to use or create something in tangible, easy-to-follow steps. These videos can be about anything from how to assemble those dreaded flat packs to learning how to create your first TikTok video.
In fact, 96% of people watch an explainer video to learn more about a product or service. Explainer videos can even support your customer service teams. By using support videos, a business can even reduce the number of customer support calls they receive.
When considering the types of video you want to create, try to address common problems your customers might have.
For instance, if your customers have trouble understanding how on earth they can put together the 15 separate pieces that came with your brand's coffee machine, create an explainer video demonstrating how easy it is.
Or, if your customers need help styling a certain item of clothing, walk them through it with a styling video that shows all the different outfits they can style your product with.
The style of your video will vary according to what you want to convey, but you could use animated graphics, screen recordings, a real-life demonstration or even a whiteboard and marker to get your point across.
Video case studies and testimonials
Similar to product reviews, case studies and testimonials can provide a powerful endorsement for your brand but are different in that they're often curated by you. You can shout from the rooftops why your products are so amazing, but consumers are far more likely to trust other consumers, and case studies are one of the best ways to highlight those opinions. They're a highly convincing way of showcasing your brand, your products or services, your brand advocates, and the customer experience, all at once.
By placing case studies in video format, it adds an extra element of persuasiveness and personality, proving beyond any doubt the authenticity of the testimonial.
Customer testimonials can be hard to come by. So, if you have been given the green light to create one, make the most of it. Demonstrate the tangible results from your product or service, capture authentic moments in the customer experience and, above all, focus on the customer's journey and result. Once you have that testimonial, use it every which way you can; create a long video, shorter video snippets and pull-out quotes to use on social and on your website.
In your video, try to show the customer journey as true to real life as possible. These videos don't necessarily need to be highly polished; they just need to be as detailed as possible to reinforce their authenticity.
Product review videos
There's a reason why Amazon and eBay use product reviews so successfully. When your leads are in the consideration phase of the customer journey, product reviews are more valuable than gold, and can ease your leads down your funnel on the path to conversion. In fact, 62% of consumers watch product reviews before making a purchase.
Product reviews are a savvy shopper's go-to, especially when it comes to bigger purchases, and are perfect for anything from the latest speakers to video games to hair curlers. They demonstrate how your product can be used in a practical sense and can answer commonly asked questions to help answer queries like whether or not shoppers need to buy a size up in certain clothing, or how long a product will last.
Most significantly, product reviews are typically given from trusted sources with a high level of credibility, like specialists or other consumers. The "age of the influencer" has also made way for an enormous influx of endlessly fascinating "unboxing" videos, product reviews and testimonials, particularly on YouTube.
These trusted sources give their honest opinions about a product, and will usually demonstrate, on camera, how the product can be used or how it could complement other products. If you're offering premium products or services, product reviews might be especially valuable for your brand, as the research phase for the customer can often be extensive.
Vlogs
A vlog is essentially a blog in video format! Vlogs are generally short and sweet, and usually involve one person speaking directly to the viewer. They focus on personal opinions, experiences, and views on a topic. The best vlogs are human; real, relatable, and authentic, allowing content creators to connect deeply with consumers.
But vlogs don't always have to be about recreating a smokey eye makeup look or the latest video game review. They can also be used by brands as a form of thought leadership, particularly when hearing from business leaders or ambassadors within the business. Businesses often create video pieces to share their top tips on a subject or take viewers to an industry event or unique location. This offers their audience something useful, with key learnings and insights that they can utilize.
Pure entertainment
Entertaining videos are just that; entertaining! They're also non-intrusive because they deliver just what your audience wants. Bolstered by the popularity of platforms like TikTok and Instagram Stories, entertaining videos are surging in popularity. Audiences love this style of short, "snackable" video content.
This is one of the best types of video content in that it can go viral, helping your brand's awareness skyrocket exponentially. These videos can vary in scope, genre and purpose, whether it's to make your audience laugh or to tug on your audience's heart strings and spur them to take action.
But no one likes a brand that tries too hard. It's crucial that entertainment videos don't try to push brand messaging or other business objectives too obviously, or your video content may look inauthentic. And video audiences are extremely perceptive; they'll know if you're trying to use your content to spruik your brand or product.
Having a killer script and featuring talent with an engaging personality helps to produce entertaining videos, but there are other ways to churn out powerful video content in increasingly creative ways. For instance, you could leverage exciting new tools that allow brands to provide enticing video content experiences, such as VR and 360 degrees experiences as well as interactive video, which offers viewers a new, highly engaging, and immersive way of consuming video.
As videos continue to conquer the content marketing world, these captivating new video formats are shaping up to become a game-changer in the content world.
Video is no longer enough; brands need to provide innovative new brand experiences for customers. Therefore, it's critical that brands get ahead of the curve now to ensure they can fully leverage creative videos. Learn more by getting in touch with Vudoo and booking a demo today.