23 ways to increase audience engagement in 2023
Jan 19, 2023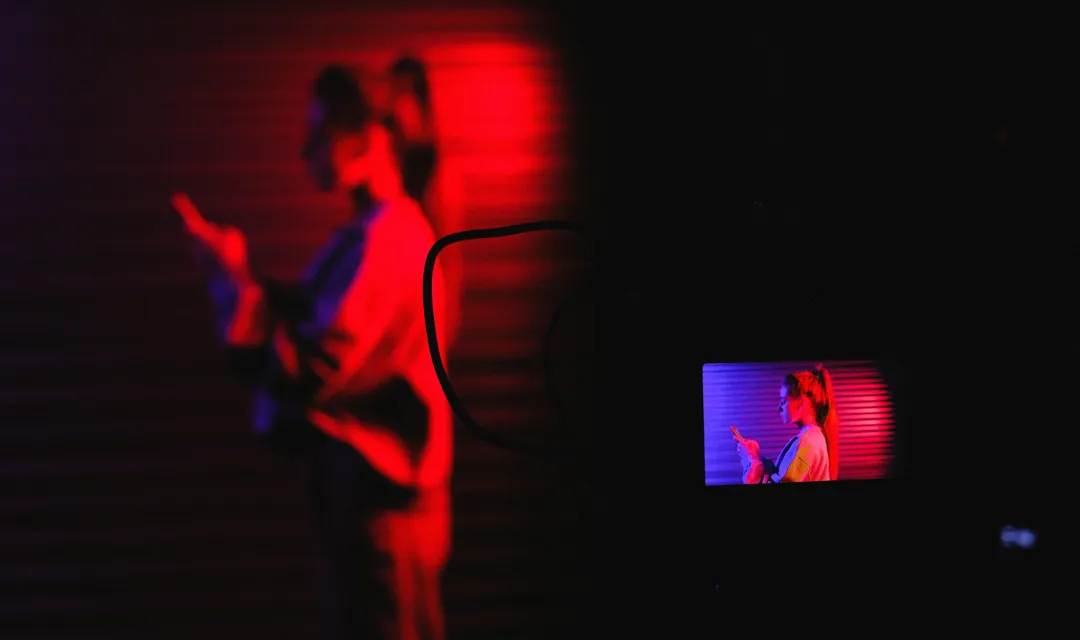 Looking to increase audience engagement in 2023? Interactive video can help you connect with your target customers in new and exciting ways, while also capturing valuable data that can optimize future campaigns. If you're looking to overhaul your business strategy in 2023, then interactive video might be the way forward. 
A new year gives you the chance to shift your business' trajectory, especially if you weren't consistently creating content in 2022. Interactive video gives you the tools to create more engaging and immersive content that resonates with your target audience, giving them a different experience to what your competitors might provide. To help you prepare for the next 12 months, we've put together a range of tips that will guide you to increasing audience engagement using interactive video!
1. Create an interactive video that explores your business/brand's history 
Want to show off where your brand's come from, and where it's going? You can use interactive video to create an interactive timeline, which can help you unpack pivotal moments in your brand's past, as well as offer a glimpse of the future. - Chris, Enterprise Manager
2. Use interactive video to share exclusive offers with your fanbase
Planning a big sale? Create an interactive video that includes overlays with exclusive promo codes, or create pulses that link to secret product pages. Using Vudoo, you can create shoppable videos that excite your audience and turn interest into conversions. - Chris, Enterprise Manager

3. Use interactive video surveys to gauge customer sentiment

Traditional and generic surveys not gaining enough results? Use interactive video to ask questions and polls in a manner that your audience will find easy (and more engaging!) to interact with. Vudoo's analytics dashboard makes it simple to read and download results so you can share them with your wider team. - Chris, Enterprise Manager
4. Create an interactive video course guide 

If you work at an educational institution, chances are you've come across a course guide or two in your time. They often contain a lot of information, which can be hard to digest for students. However, if you show course pathways in interactive video form, then it's easy for people beginning their studies (or changing pathways) to find the information they need. - Chris, Enterprise Manager
5. Build a behind-the-scenes video using interactivity

Want to show people how a campaign came together? Use interactive video to create an engaging behind-the-scenes video, rather than uploading bloopers to YouTube. Using interactive video you can learn more about your most dedicated fans through our sophisticated analytics platform. - Dileep, Director, Strategic Accounts
6. Decide between two endings to a web series using interactive video 

If you're working on a web series, then you might have an ending in mind. But what if you have multiple endings? Using interactive video, you can create a piece of content that has multiple endings, and allows your audience to choose how your narrative finishes. That way, everyone can find the ending they're looking for, and their favorite character/s can live happily ever after. - Dileep, Director, Strategic Accounts
7. Use interactive video to share valuable health information

There are some topics that your audience might feel more comfortable learning about online - such as intimate health. Interactive video can help you share valuable information with your audience, giving them the power to click on topics that are relevant to them. Canesten's University of Down Under (which featured Abbie Chatfield as the host) made use of interactive video to share information on topics like biology, sexual education and more. You can check out the video here. - Dileep, Director, Strategic Accounts

8. Quiz your customers using interactive video

Want to see how much customers truly know about your brand? Create an interactive video that tests their knowledge, and include a reward for those that do well on the quiz. It's an easy way to get people thinking about your brand so you can remain top-of-mind. - Dileep, Director, Strategic Accounts
9. Launch your restaurant's new menu using interactive video

If you've just unveiled your new restaurant menu, why not show off some stunning visuals of your food and drink? Creating an interactive menu can help people better decide what they're going to eat next time they come to your establishment - and you can even include a way to book their next visit! - Dileep, Director, Strategic Accounts
10. Show off the construction progress of a new house/street/estate using interactive video
If you're a construction company that wants to connect with prospective buyers, showcasing your new builds (as well as the surrounding areas) is easier than ever using interactive video. People want to know what's around them when they're looking to buy property, so take them on a tour! - Trish, Account Executive
11. Include your interactive videos in eDMs
Including your interactive videos in your email campaigns is a great way to showcase your content, as you're pushing your video to people that want to stay up to date with your brand's movements. This is something that Flight Centre did for their Travel Runway campaigns - you can learn more here. - Trish, Account Executive
12. Optimize a campaign by tracking interaction rate

Want to know if people are truly engaging with your content? Including interactions within your interactive video can help you track if people are clicking on your calls-to-action, or ignoring them. Real-time analytics can help you make changes to your content after it's published and see if they work immediately! - Trish, Account Executive
13. Share your latest news in an interactive newsletter

Finding that people aren't engaging with your company's eNewsletter? Your readers are likely subscribed to multiple newsletters, so turning your company's eNewsletter into an interactive video newsletter can make your email stand out amongst the crowd. Not sure where to start? Take a look at Vudoo's latest video eNews for some inspiration! - Trish, Account Executive
14. Run localized campaigns based on geolocation data 
Vudoo's analytics allow you to track where people who watch your video are located. This allows you to see where your most engaged customers live, so you can run niche campaigns targeting those particular areas! - Trish, Account Executive
15. Make your videos accessible for all of your audience using interactive video

Vudoo is WCAG 2.1 AA certified, so you can create accessible interactive video content that people can watch both in public and private. This is important, given the rise of silent video. Use closed captions, transcriptions and audio descriptions to reach as many people in your audience as possible. - Trish, Account Executive
16. Use interactive video to learn where your customers need more support
Just unveiled a new piece of software or hardware, or want to convey some information to the public? Use interactive video to provide valuable resources to your customers (and let them decide what they need help with using branching), and use this data to work out what aspects of your new offering are potentially confusing customers. - Trish, Account Executive
17. Use branching videos to help your customers find their ideal products/services

Unveiling your new range of clothing, or just launched a new service? Interactive video can help you show off your latest offerings using branching, which helps you determine what products/services are most popular with your RipCurl's Summer Looks Good On You campaign used branching to great effect. You can learn more here. - Edward, Account Executive
18. Use interactive video to help job seekers find out more about your current open positions - Edward

Running a recruitment drive? Create a central piece of content that speaks to prospective employees about different positions, and let them hear from current members of those respective departments. It's a great way to show your business' ability to innovate. - Edward, Account Executive
19. Use your interactive videos to connect with sporting club members

Want to let your members know how their fees are improving your sporting club? Create an interactive video (that features players/coaches/other important figures), and showcase the projects that are being powered by membership fees. It's also a great way to drive new memberships/renewals! - Edward, Account Executive
20. Update your best-performing marketing campaigns using interactive video

Have you created video campaigns in the past that have dominated social media? Give these campaigns a refresh using interactive video. Now, when you next share the campaign on social media (with a link to the video content on your website) you can turn interest into conversions within seconds using embedded calls-to-action. - Edward, Account Executive

21. Take prospective students on a campus tour

Vudoo has worked with a range of universities to help them showcase campus life. Interactive video allows educational providers to include conversations with current students/faculty so prospective students can get a sense of the university's atmosphere and history before applying. - Edward, Account Executive
22. Showcase your upcoming events or webinars using interactive video
Have an in-person or virtual event you want people to attend? Use interactive video to drive sign-ups by promoting who'll speak at the event, the discussion topic/s and more. You can also include branching elements that reference each topic so you know what people want to hear about most! - Edward, Account Executive
23. Streamline your eCommerce with in-video purchasing options
Vudoo's world-first in-video shoppable video functionality allows you to shorten the sales cycle. Next time you launch a new product, create an interactive video that allows people to make in-video purchases, eliminating the need for landing pages/other links that can create friction when people display buyer intent. - Edward, Account Executive

Looking to use interactive video to accelerate your business' plans in 2023? Book a demo today to learn more about how Vudoo can help your business thrive!