Sheridan rolls out interactive video series powered by Vudoo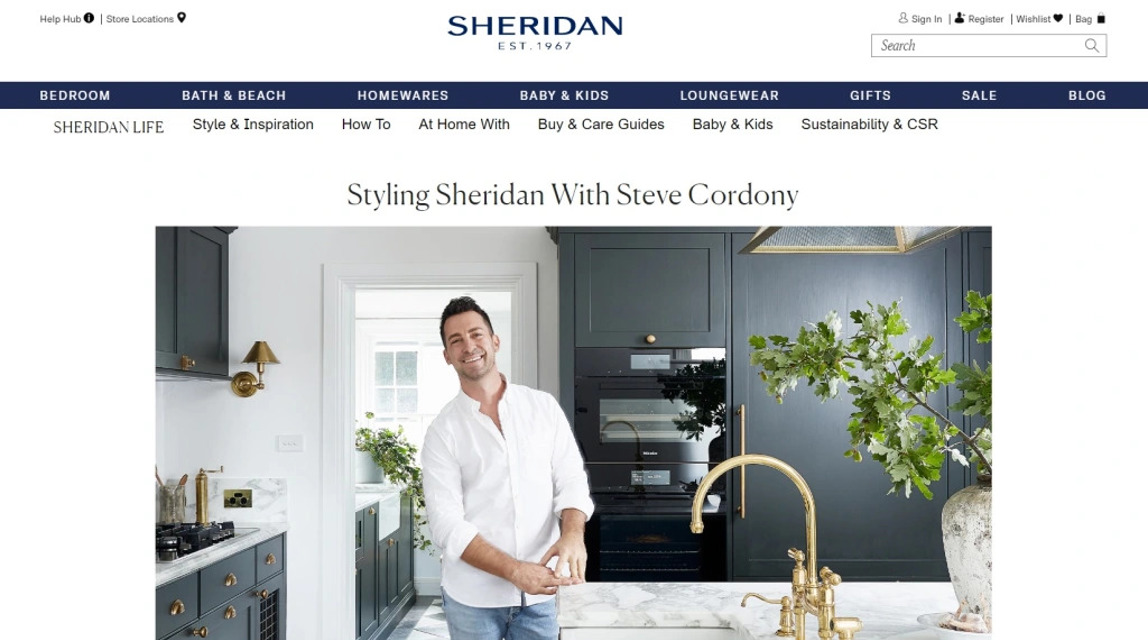 Retailbiz
Australian homewares brand Sheridan has launched a new interactive video series. Featuring Sydney-based interior stylist, Steve Cordony, the series is designed to provide customers with home styling inspiration and a new and convenient way to shop.
The 10-part series can be viewed on the Sheridan website and will be sent to Sheridan customers via eDMs over the coming weeks. The content will also be promoted across social channels.
Each of the 10 clips in the series is powered by unique interactive technology developed by Melbourne-based video platform, Vudoo, with the videos featuring a variety of 'pins' which hover over different products and invite the viewer to click through for immediate purchase.
As well as creating a seamless purchase funnel, the interactive technology improves length of view time and provides data on consumer interest and engagement to Sheridan.
"Innovation and customer engagement are very important to us at Sheridan. Shoppable video is revolutionising the way our customers can shop and interact with the brand and it allows us to provide a first-class shopping experience in an industry that is rapidly evolving," Sheridan head of social media, Eloise Walsh said.
"Having the ability to shop our products, whilst simultaneously learning new styling tips from world class stylists such as Steve Cordony, is an experience customers won't find anywhere else."
Established in 2017, Vudoo is the brainchild of co-founders Nick Morgan and Andrew Spalding who first discussed the idea in Singapore and are now growing the business in Australia and the UK, with plans to open an office in Boston in 2021 to meet increasing requests from the United States.
"We are confident we will now be seeing a vast change in video consumption – triggered by moves in the market such as Netflix's choose-your-own-adventure series –which are showing consumers just what is possible. What's more, with Vudoo's data capturing abilities, we can constantly adapt and develop content to suit feedback and trends," Morgan said.