Mad Tasty's first brand campaign lives up to name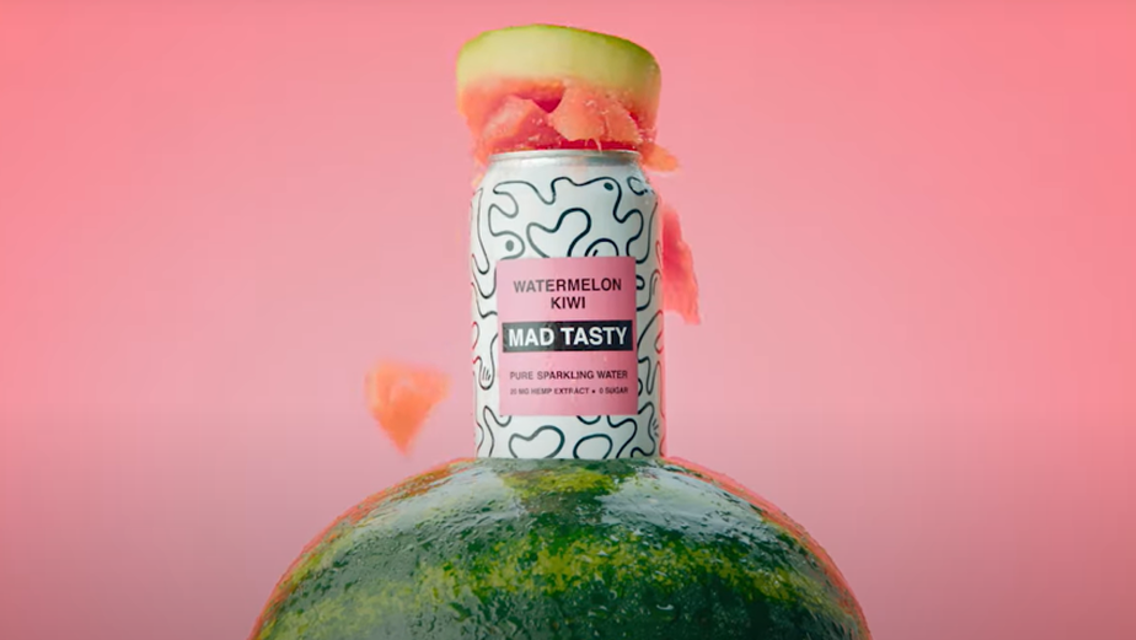 Reel360
An all-natural, CBD-infused beverage, Mad Tasty is far from ordinary. With a unique origin story, street art style branding, and flavors that range from watermelon kiwi to unicorn tears, Mad Tasty's first campaign needed to be as sparkling and unconventional as the brand itself.
The brand was born in Santa Monica in 2018 when Grammy-winning producer/singer/songwriter and lead singer of OneRepublic, Ryan Tedder, was looking for the ultimate functional and hydrating beverage to help him zone in, not out, on stage and in long production sessions.
To deliver on this promise, Mad Tasty turned to our friends at Camp Lucky as a creative partner for an irreverent, vibrant campaign. The hero spot, "Tasty Fruit" goes down like a 1990's sun-splashed commercial turned on its head, complete with a music track that'll get stuck in your brain.
The campaign is launching in parallel with National Stress Awareness Month, with year round levity and chill in mind.
"I am excited to release our first brand commercial with Camp Lucky," says Ryan Tedder, founder of Mad Tasty. "It is long overdue as we started brainstorming pre-COVID. Our intention was to introduce the brand in a longer-form video format to show our fun and effervescent personality."
He adds, "Regarding talent, I had worked with Adam Littke, the commercial director, on a past project and thought his idiosyncratic characters stylized with a throw-back vibe could deliver the comedic tone I was looking for. If you don't know a lot about Mad Tasty, this first commercial is all about making you laugh and inviting you to learn more about Mad Tasty and the super plant hemp's star cannabinoid, CBD."
Mad Tasty is all about being part of people's fun, busy, and creative lives and is front and center in "Tasty Fruit," albeit in a hilariously in-your-face (and mouth) send-up of ads of yore. Working closely with the Mad Tasty team, Camp Lucky led the charge as a complete creative studio, providing concept through delivery on the spot, which was written and directed by Adam Littke.
"We had the freedom to develop a pure creative direction for Mad Tasty" says writer/director Adam Littke. "They trusted us completely and the final product shows it. Every aspect of Camp Lucky's creative studio touched the project and we couldn't be happier to be a part of this collaboration."
To heighten the experience of Mad Tasty's hero spot, they have partnered with Boulder Media House, the exclusive USA production partner for Vudoo, a global pioneer of interactive video technology. Vudoo's technology enables users to turn video content into clickable and shoppable experiences and facilitate a deeper connection with audiences, empowering them to take video engagement to a whole new level. Click here to view the interactive version of "Tasty Fruit."
In addition to its calming properties and deliciously refreshing flavors, for every 12 ounces of MAD TASTY sold, Mad Tasty donates 12 ounces of clean drinking water to people and places in need via non-profit.