Help your brand stand out from the crowd in 2021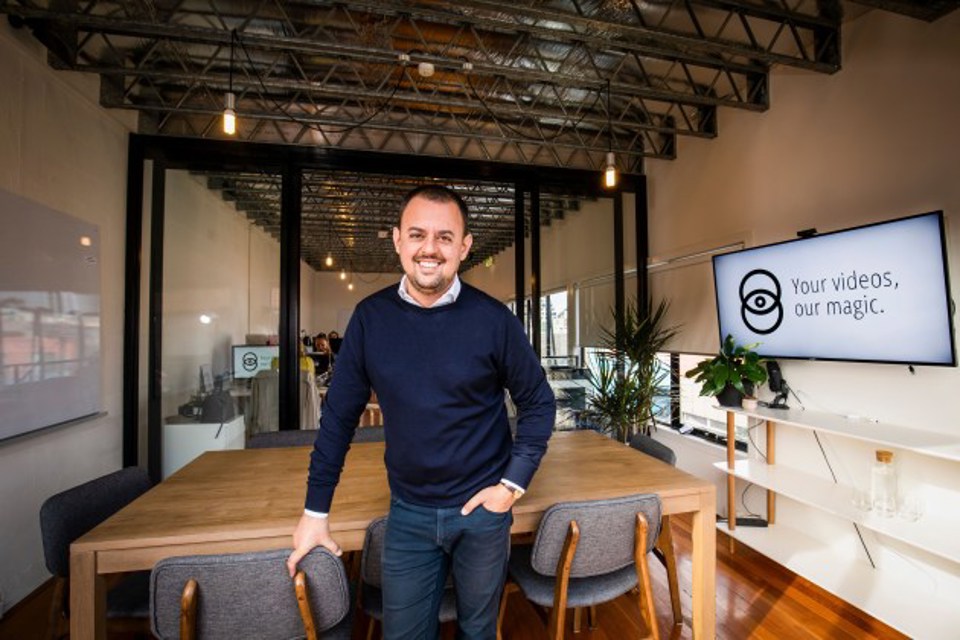 Ragtrader
Here's how brands can prepare for fashion and retail campaigns in 2021 with tips from Nick Morgan, co-founder and joint CEO of Melbourne start-up and global pioneer of interactive video technology, Vudoo.
TIP ONE: Revolutionise your brand's digital customer experience
Invest in technology that improves customer engagement and their online shopping journey in order to cut through the noise.
"The pandemic in 2020 has been the driving force for many retailers to fast-track their digital transformation strategy from a good-to-have to a must-have," said Morgan.
"Consumer expectations are changing, and they are seeking experiences that are easy, fast and frictionless. With that said, brands need to go further by creating immersive and innovative experiences to drive consumer engagement and achieve cut-through."
Morgan cites Nike's NYC House of Innovation as a prime example of an immersive consumer experience that allows members to connect with the brand on a deeper level.

This experience enables consumers to scan a product on a shelf or mannequin, download information about that product and instantly check out and pay for it, all using an intuitive mobile app.
Brands can recreate this journey in the e-commerce space by using shoppable interactive videos, whereby viewers can click on a product shown in the video, view the product details and instantly check out, all within a seamless brand journey.
David Jones created Australia's very first virtual interactive runway powered by Vudoo, which allowed viewers to immediately shop the looks during the show.

The shoppable runway featured a mix of engaging experiences including 'pulsing hotspots' which hovered over each look, inviting viewers to click through for immediate purchase.
Morgan said Vudoo turned the traditional runway experience into a user interface that the customer can interact with in real time.
"For a retailer, this means radically shortening and streamlining the customer journey. You're allowing them to get the information they need in the moment, making it easier for them to make a purchase almost instantly," he said.
TIP TWO: Use new and engaging video content formats to stand out
Email marketing is one of the most immediate and effective ways to promote any campaign, event or sales offerings. Adding engaging video content within your email marketing can help you get noticed by your customers.
"Engaging videos can provide a compelling reason for consumers to sit up and take notice and interact with them. Video has the ability to skyrocket your engagement rates, boosting click-through by a whopping 65%," Morgan said.
"Eye-catching interactive video provides even more opportunities to connect with consumers on a deeper level, allowing brands to enhance the consumer experience and increase the effectiveness of video content.

"Using interactive video, businesses can provide direct links to purchase within a video, or links to discover more about a brand's products or services," he said.
TIP THREE: Optimise correctly for mobile
Ensuring you optimise your content and ad campaigns for mobile has become increasingly important.
"Marketers continue to regard mobile as an extremely effective channel to achieve cut-through with their audiences, with digital video proving to be a format often used to drive website traffic growth, attract customers and increase sales," said Morgan.
"In fact, over two-thirds of digital video advertising spending worldwide is now delivered through a mobile device.

"It's easy to see why - video is easy to consume and can get a brand's point across quickly; essential when consumers need to make quick purchases," he said.
TIP FOUR: Utilise data to personalise sales offerings
Continual improvements in technology mean brands can start to gather ever-richer insights on consumer behaviour that they are unable to gain from an in-store sales interaction.
Personalised content can often mean the difference between a customer choosing you over a competitor.

But, in today's marketing world, 'personalisation' doesn't just mean a blanket email marketing campaign sent to your entire subscriber list with a consumer's name at the top.
"When it comes to a retail campaign, data is your secret weapon providing valuable insights into what your customers are interested in.

"Tracking shifts in consumer behaviour and trends allows you to better engage with your customers to deliver personalised information about relevant products and sales discounts.

"In fact, 91% of consumers are more likely to shop with brands that provide offers that are specific and relevant to them," Morgan said.
You can personalise campaigns by creating targeted messaging and product offerings based on past order data, or by using a consumer's browsing history to retarget them with items from similar product categories.
You can also do this easily by using interactive shoppable videos that allow you to track and measure a viewer's clicks and interaction.

This data can then be presented as behavioural analytics and fed back into Marketing Cloud via Journey Builder, providing a richer overview of the customer lifecycle.
These in-depth analytics can be used to retarget your consumers far more effectively and will enhance your strategy for future campaigns.
For more information on Vudoo, visit www.vudoo.com